Our recommendations for September 2015
September 06, 2015, by Jochen Bareiss
Our Classical recommendation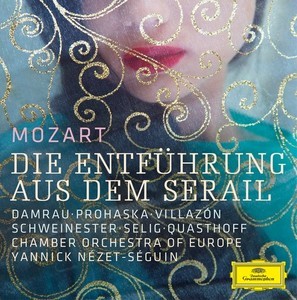 Sublime and Beautiful
The new "Entführung" from the current Mozart cycle by the German label "Deutsche Grammophon" is an interesting alternative to the established recordings. To start with the summary: the Chamber Orchestra of Europe under the baton of the energetic Yannick Nézet-Séguin is the star of this recording. The orchestra not only sounds extraordinarily pleasant but also so transparent, precise and musical that it is a great joy to listen. The splendor of the Mozart orchestra shines on the soloists as well – with different results. Diana Damrau leaves no doubt that she in the role of Konstanze is the currently unchallenged "prima donna assoluta." Her coloratura, her finely nuanced emotional expression, her comparatively "modern" approach to the character's psyche – everything is very convincing and you constantly marvel at the vocal perfection of the world star from Günzburg. Rolando Villazon performs well and strives for an unostentatious and homogeneous singing style, although sometimes he cannot help but indulge in dispensable portamenti and unsuitable embellishments. A speech coach would certainly not have hurt. His vocal performance has not yet reached the level of Fritz Wunderlich, but progress is clearly noticeable.
The beautiful voice of Franz-Josef Selig in the role of Osmin stands out from the rest of the minor parts. Anna Prohaska plays an emancipated blonde (not a "blondie") and Paul Schweinester the smart Pedrillo. Thomas Quasthoff as Bassa Selim is poised, although a little too stiltedly patronizing. All in all a recording which enthuses the listener with a fabulous orchestra and an outstanding Diana Damrau.
W.A.Mozart
Die Entführung aus dem Serail
Nézet-Séguin(COE)
DG 4794064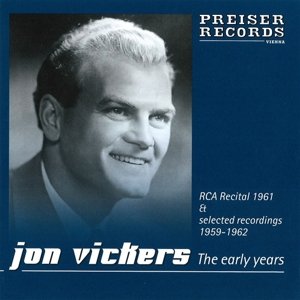 In memoriam Jon Vickers
For many years Jon Vickers has been considered to be the king of heroic tenors. The singer was born in Canada in 1926 and was endowed with a mighty tenor voice as well as an impressive stage presence and had become the most sought-after opera singer in the 60s. His domain was Wagner's heroes, although he never sang Tannhäuser for religious reasons. The aria collection presented here dates back to the early years of his career and documents how amazingly versatile and variable the young Vicker's voice had been before he made the switch to the dramatic tenor category. Jon Vickers died of Alzheimer's desease on July 15th. A recommendation by Dieter Mondrejewski, Classical Music
Jon Vickers
The early years (1959-1961)
Preiser PR93489
Experience Manger
The best way to get goosebumps is to experience a Manger system. We offer various ways:
Contact us
We love to hear from you, just simply choose the channel of choice to follow or contact us.