April 22, 2022 - 11:00 AM - April 24, 2022 - 5:00 PM
Axpona Audio Expo North America
You can find this combo in room 330 during Axpona.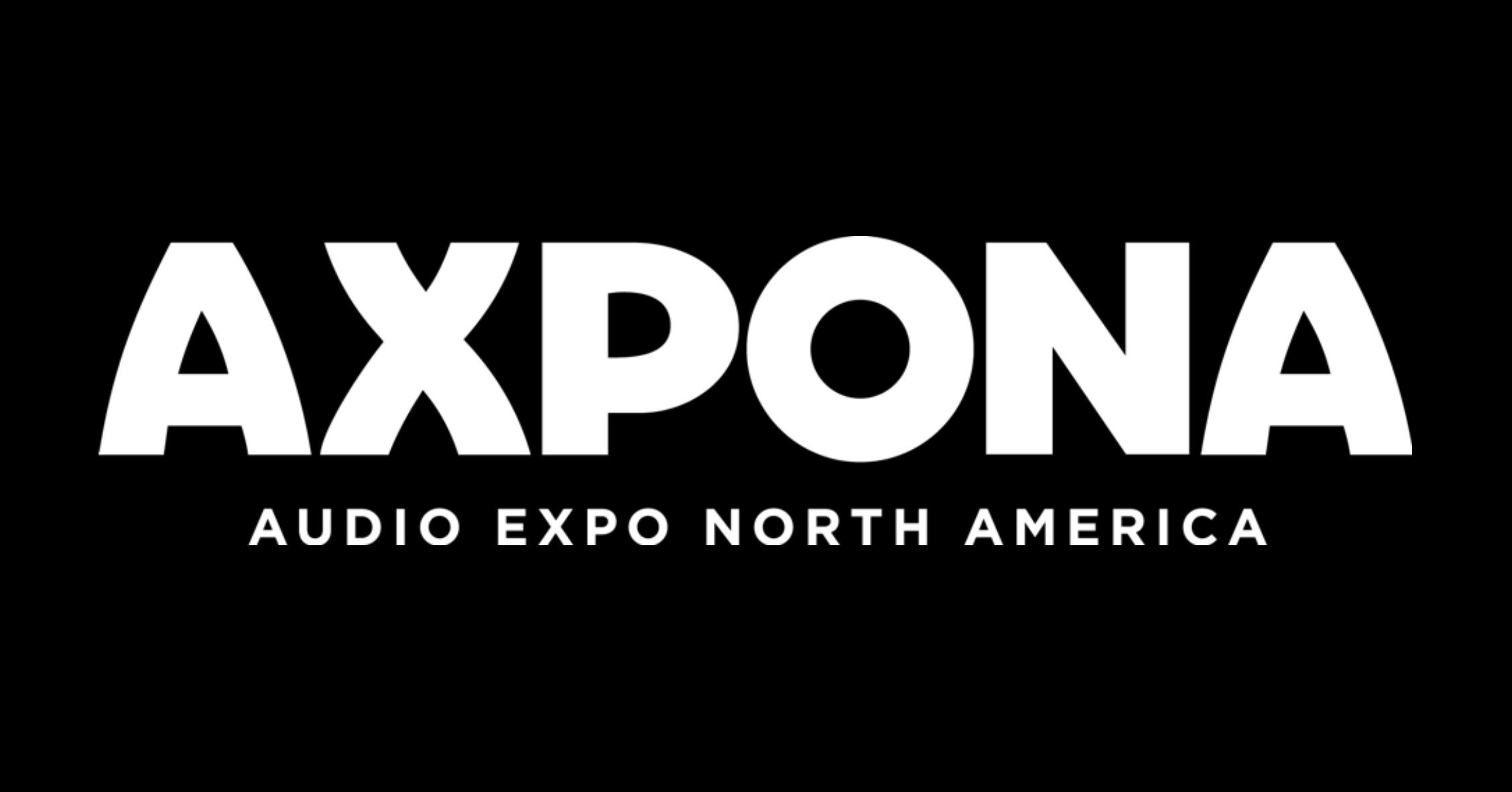 Renaissance Schaumburg Hotel & Convention Center
1551 Thoreau Drive North
IL 60173 Schaumburg
Doors open: 22.04.2022 - 24.04.2022
März 05, 2022 - 11:00 AM - März 05, 2022 - 8:00 PM
Manger at auditorium in Muenster
Daniela Manger explains and presents the unique Manger transducer in the passive and active models. Daniela Manger's insider tip for lifestyle setups, the w1, will also introduce you to them.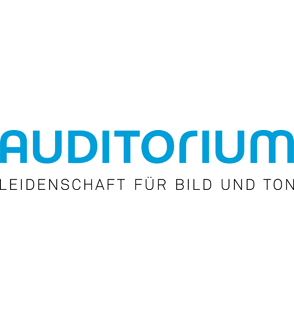 auditorium Münster
Alter Steinweg 22-24
48143 Münster
Doors open: 05.03.2022 - 05.03.2022
April 08, 2022 - 1:00 PM - April 10, 2022 - 6:00 PM
Klangschloss 2022
The special features of the Manger sound transducer will be presented to you by Daniela Manger. A wonderfully playing front end consisting of Rockna Wavedream, Merason frérot and amplifiers from Line-Magnetic and Supravos Vouvray will flatter your ears.
Schloss Greifensee
Im Städtli
8606 Greifensee
Doors open: 08.04.2022 - 10.04.2022
September 17, 2022 - 11:00 AM - September 18, 2022 - 7:00 PM
Mitteldeutsche Hifitage 2022
In order to present you with a fine, small and incredibly musical-sounding system, we have teamed up again with our manufacturing friends from Scheu Analog, SPL electronics and WSS Kabel. Like us, all manufacturers manufacture in Germany.
We are looking forward to your visit!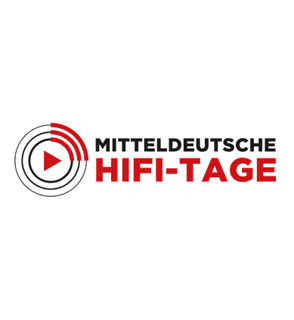 Mitteldeutsche Hifitage 2022
Oststrasse 40 - 44
04317 Leipzig
Doors open: 17.09.2022 - 18.09.2022
September 30, 2022 - 12:00 PM - Oktober 01, 2022 - 7:00 PM
Manger bei auditorium Hamburg
The auditorium team, together with Daniela Manger, will explain the special features of the Manger sound transducer and, of course, make them heard. We are looking forward to your coming.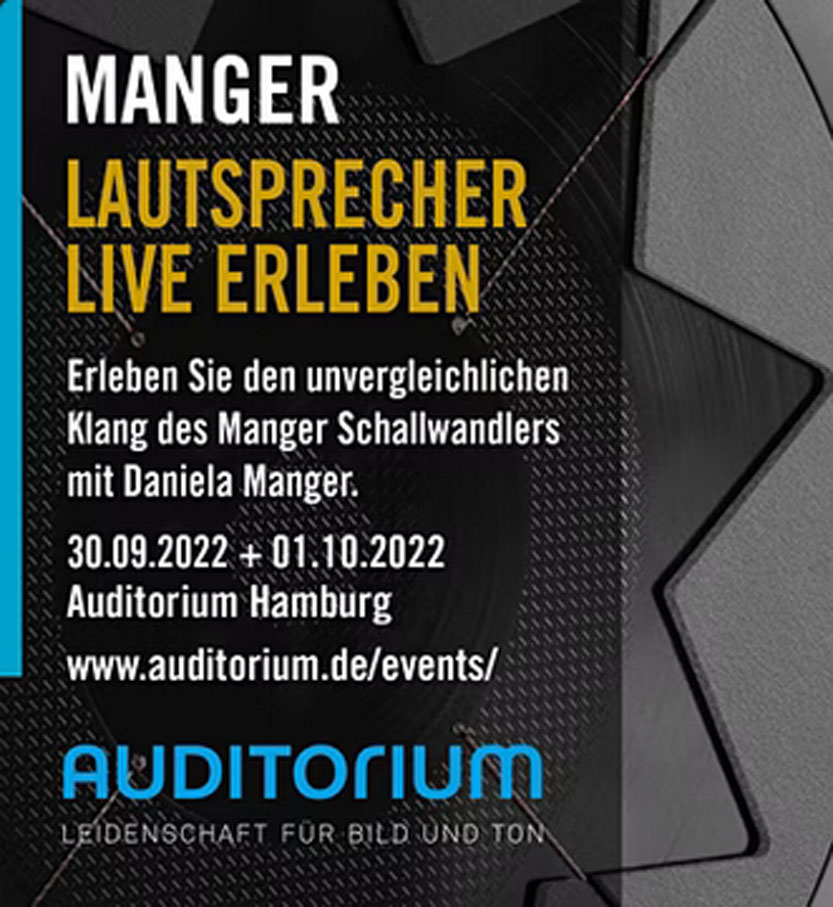 auditorium Hamburg
Poggenmühle 1
20457 Hamburg
Doors open: 30.09.2022 - 01.10.2022
Januar 01, 2020 - 1:00 AM - Januar 01, 2031 - 12:59 AM
Listen at home
If you can't come to the show or an event, you don't need to be disappointed. You can book your individual listening session. Let the 'Manger' come to your place. Ask you next dealer for a test drive.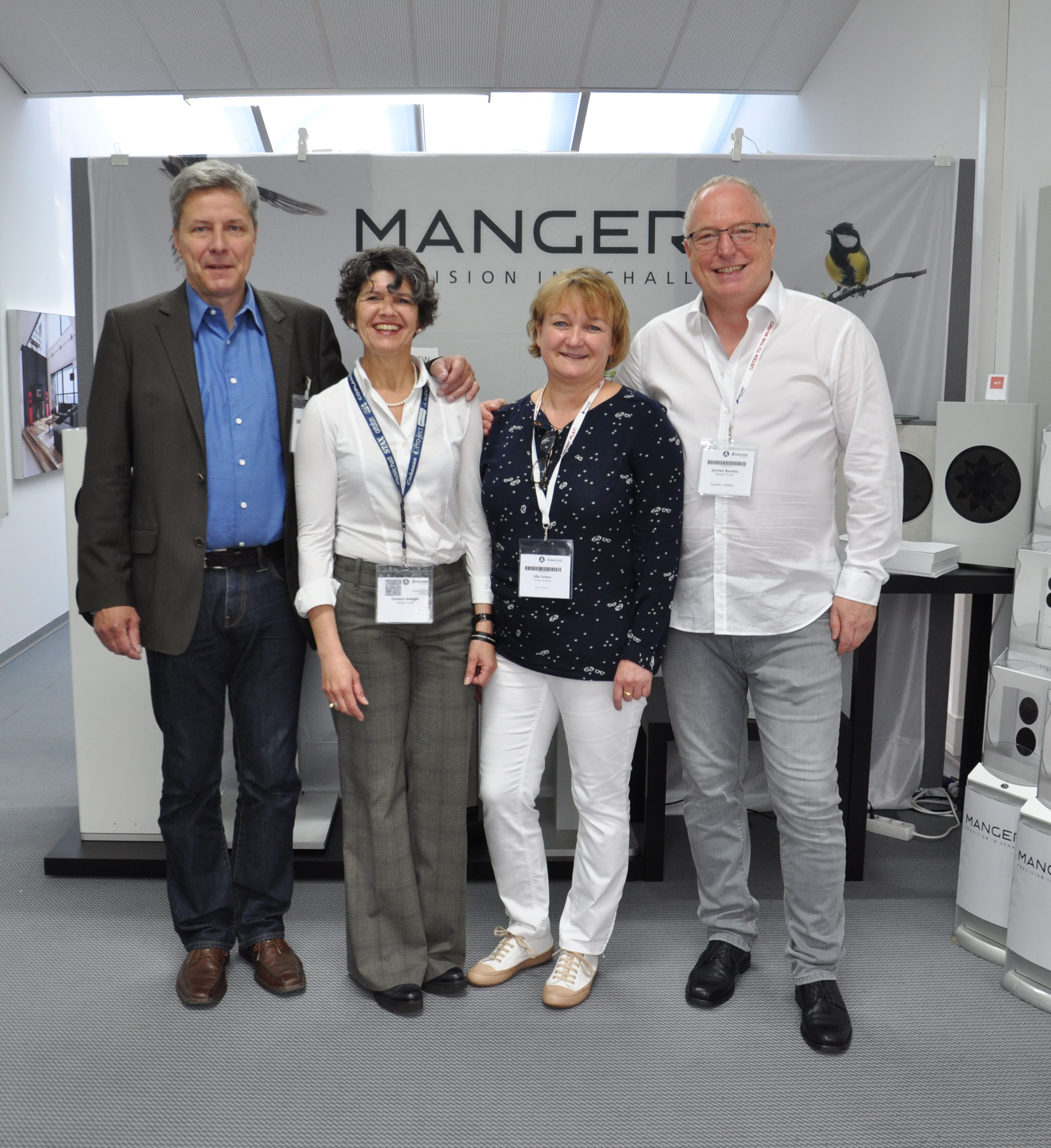 your living room

all over the world
Doors open: 01.01.2020 - 01.01.2031
Oktober 28, 2021 - 3:00 PM - Oktober 30, 2021 - 8:00 PM
Blickfang Designmesse Stuttgart 2021
Im Lauf der Jahrzehnte erhielt Manger nicht nur viele Auszeichnungen in der Hifi-Welt, sondern auch im Design Bereich, zuletzt den renommerten Focus Open Designpreis in Gold.
Kennen Sie Manger noch nicht? Dann besuchen Sie uns auf der Blickfang.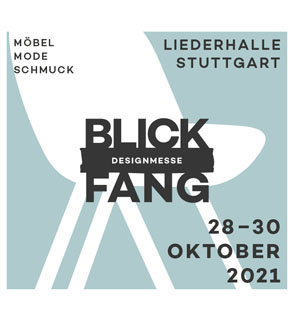 Kultur- und Kongresszentrum Liederhalle
Berliner Platz 1-3
70174 Stuttgart
Doors open: 28.10.2021 - 30.10.2021
November 19, 2021 - 1:00 PM - November 21, 2021 - 2:00 AM
Blickfang Designmesse Zürich 2021
Manger, that is natural musical enjoyment paired with timeless design. The Manger sound transducer - a unique technology, has been handcrafted in our manufactory in Germany for over 50 years and that is especially tailored to your requirements. Let yourself be inspired, as many music lovers all over the world have already done.
Daniela Manger, head of the manufactory, and your long-term business partner Markus Thomann, Klangwerk GmbH, look forward to welcoming you to our stand.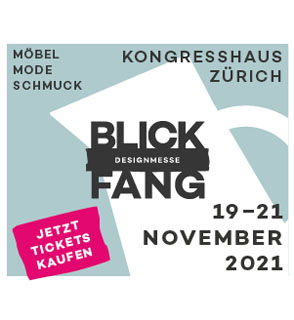 Kongresshaus Zürich
Claridenstrasse 5
8002 Zürich
Doors open: 19.11.2021 - 21.11.2021
Dezember 03, 2021 - 11:00 AM - Dezember 04, 2021 - 5:00 PM
Bamberger Analogtage 2021
There will be on Friday, December 3rd. and on Saturday, December 4th, 2021 the Manger p1 will serve as an incorruptible sound transducer in a special comparison between two different cartridge / phono preamplifier combinations, namely a classic moving coil and a photo-optical system in each higher price range.
Of course, on both days I will explain what makes the Manger sound transducer so special in terms of technology and reproduction.
Interested parties can get a first impression of the program of this event [here].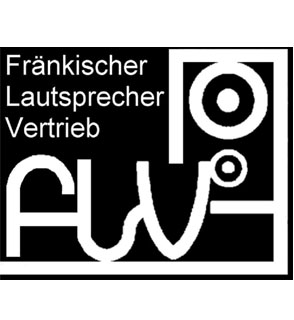 FLSV
Innere Löwenstrasse 6
96047 Bamberg
Doors open: 03.12.2021 - 04.12.2021
Februar 18, 2022 - 5:00 PM - Februar 18, 2022 - 9:00 PM
Manger at Klinnilk
Finally the time has come! Andreas Fruh and Daniela Manger always had dates in mind, but unfortunately it was not possible so far. Now we have a joint appointment that we are looking forward to and that we are looking forward to giving you the special Manger technology, which Andreas Fruh has had in his program for more than 9 months, with a product presentation to those interested. Daniela Manger likes to explain the special features of her Manger sound transducer.
Please register by phone or email and look forward to welcoming you in January.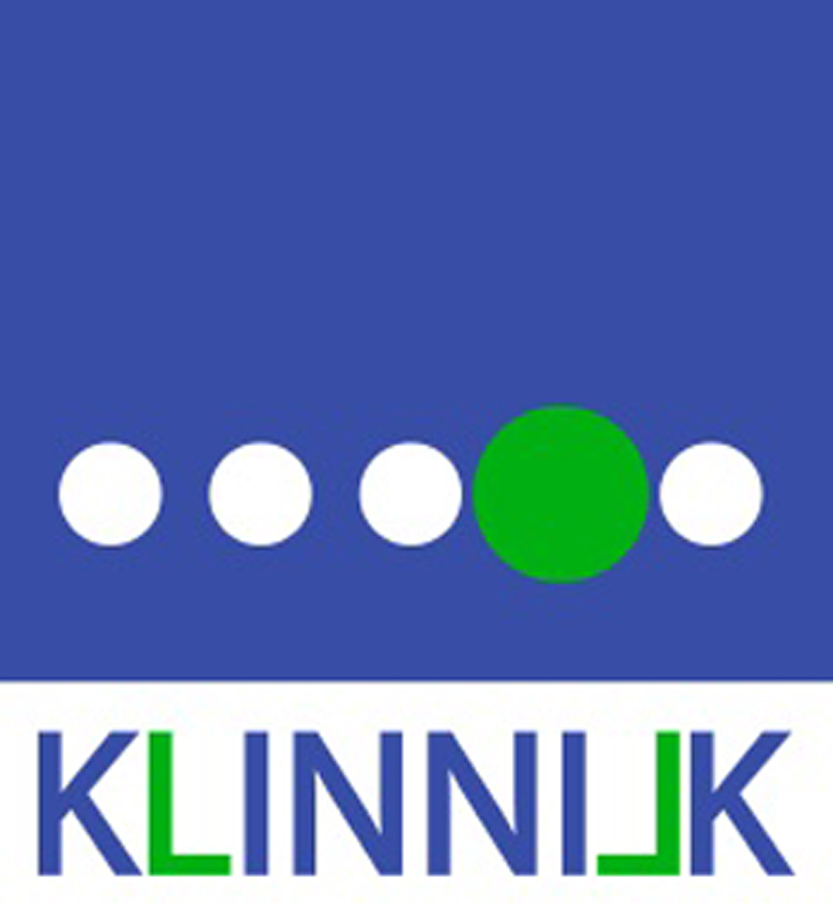 Klinnilk
Rohrbacher Str. 35
69115 Heidelberg
Doors open: 18.02.2022 - 18.02.2022
Experience Manger
The best way to get goosebumps is to experience a Manger system. We offer various ways:
Contact us
We love to hear from you, just simply choose the channel of choice to follow or contact us.
Contact us
Manger Audio
Hendunger Strasse 53
97638 Mellrichstadt
Germany
+49 9776 9816