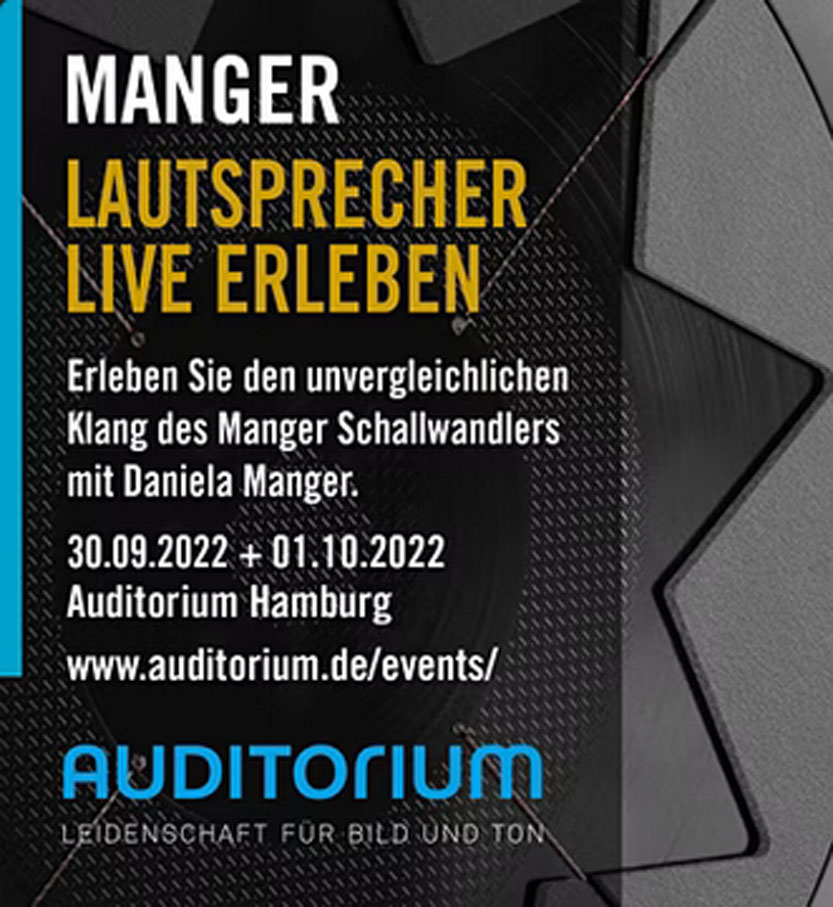 30.09.2022 - 01.10.2022 | 12:00 PM - 7:00 PM
Manger bei auditorium Hamburg
The auditorium team, together with Daniela Manger, will explain the special features of the Manger sound transducer and, of course, make them heard. We are looking forward to your coming.
auditorium Hamburg
Poggenmühle 1
20457 Hamburg
Doors open:
30.09.2022 - 01.10.2022
12:00 PM - 7:00 PM
Experience Manger
The best way to get goosebumps is to experience a Manger system. We offer various ways:
Contact us
We love to hear from you, just simply choose the channel of choice to follow or contact us.