Westdeutsche Hifitage 2014 - Look back
Oktober 06, 2014, by Daniela Manger
We exhibitied for the second time and we had a lot of visitors. It is again and again
astonishing that people don't know about the Manger Sound Transducer and listen
to it for the first time.
We had excellent experience with the new smart Lindemann musicbook:55, so we
decidede to setup the p1 in combination with this new amps of Lindemann.
I honestly have to say that this combination really rocks. Ok, not like the active system,
which is still my favorite.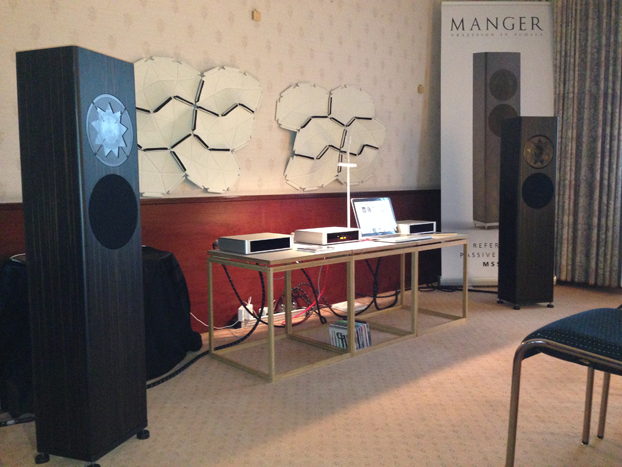 The three tiny machines between the p1s are the amps and the USB DAC. This is all
what you need, if you want to go the passive way.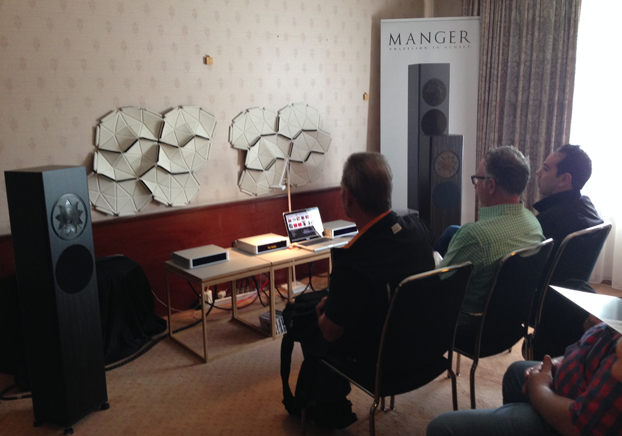 You might be astonished that people are sitting so closed to the speakers. But this was
the best what we could do in the room and as the Manger driver's farfield starts at 14
centimeters, it was no problem at all. Even the opposite: Visitors were astonished about
the image and sound stage, while sitting so closed.
Experience Manger
The best way to get goosebumps is to experience a Manger system. We offer various ways:
Contact us
We love to hear from you, just simply choose the channel of choice to follow or contact us.