Pics from an afternoon at Wittmann Hifi
Oktober 14, 2014, by Daniela Manger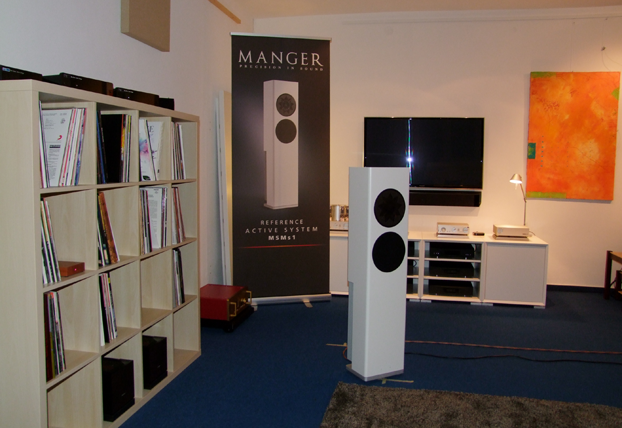 The s1 and the p1 were on demo in two rooms. A Brinkmann Preamp and the
Playback player was an excellent match for the s1.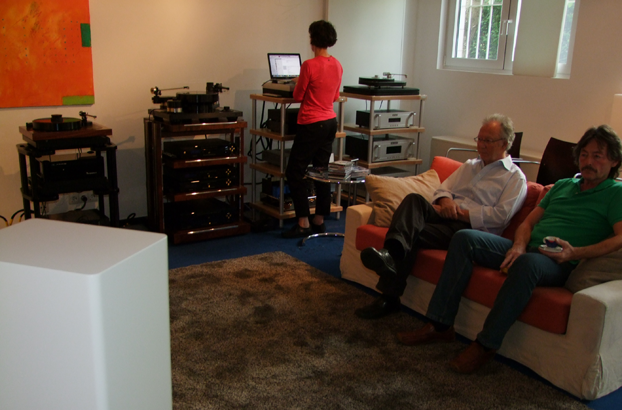 Music was played from computer, using Audirvana Plus. A Manger presentation
leads the listener always through all genres of music.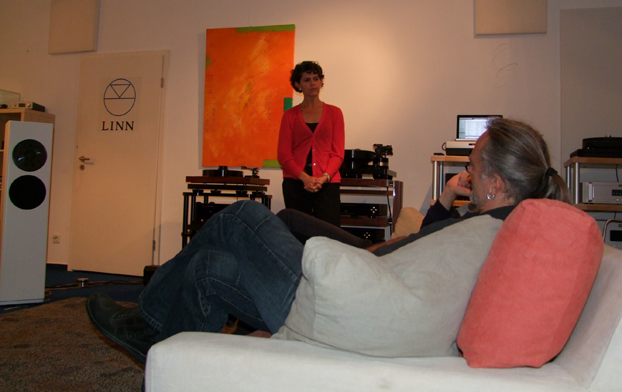 Daniela Manger explains the function of the Manger driver and details of the active system s1.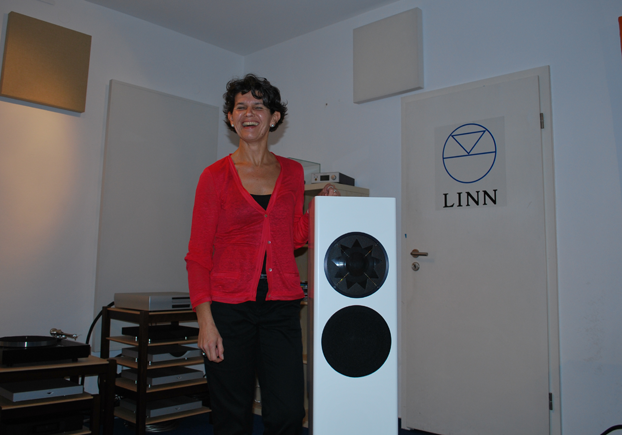 Show is over! See you in Zurich and if you don't have the chance to visit us there.
Stay tuned.
Photos: Wittmann Hifi u. Fritz Schwertfeger
Experience Manger
The best way to get goosebumps is to experience a Manger system. We offer various ways:
Contact us
We love to hear from you, just simply choose the channel of choice to follow or contact us.