Our recommendations for August 2015
August 04, 2015, by Jochen Bareiss
Our Classical recommendation
Summit
To miss the opportunity to capture this oeuvre for posterity would have been a shame. For good reason Vincis inspired music has been very popular at his time. The order which prevented women from performing publicly had been compensated by using castrati for the female parts. We will never know for sure whether those artists reached the level of the singers on this recording. For this event the currently big club of excellent countertenors contributed five of its best members. Especially Franco Fagioli, who sings stunningly and outstrips everyone with his enormous vocal potential, deserves the singer's crown. And the "Il Pomo d'oro" ensemble under Riccardo Masi rolls out the red carpet for the soloists. A recommendation by Paul Houtackers, Classical Music Department
Leonardo Vinci
Catone in Utica
Cencic, Fagioli, Valer Sabadus, Sancho, Yi
Minasi/Il Pomo d'Oro
Decca 4788194
Natural and Fresh
One of the most beautiful and concurrently most unknown oratorios of the Londoner born in Halle/Germany. Paul McCreesh and his Gabrieli Consort master the peculiarities of different temperaments with precise intonation and devoted interpretation. The onomatopoeic idealization of nature and the unaffected freshness of expression make this recording a real pleasure.
Georg Friedich Händel
L'Allegro, il Penseroso ed il Moderato
McCreesh/Gabrieli Consort&Players
SIGCD392
Our Jazz recommendation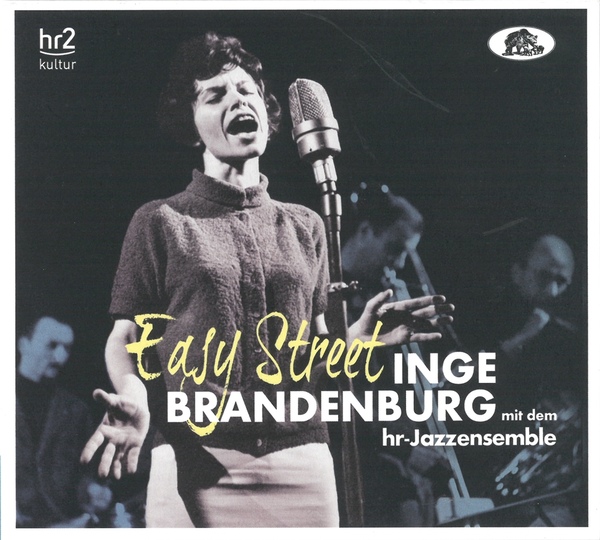 Wrong Time, Wrong Place
The Leipzig-born jazz singer with the irresistable voice and the stupendous stylistic sense has probably lived at the wrong time in the wrong place. In post-war Germany her stardom was short-lived. Her record company allowed her to sing jazz only in combination with shallow pop songs, which contradicted her artistic self-image. But jazz didn't really sell in those years. She felt she had been cheated of her mission in life and died resentful, impoverished and deserted in Munich in 1999. And indeed, we are listening to an excellent performer who can cope with the greatest jazz singers such as Sarah Vaughan, Chris Connor or even Ella Fitzgerald. There's also a documentary on Inge Brandenburg which has been released last year on DVD.
Inge Brandenburg/HR-Jazzensemble
Easy Street
HRBCD 17049
Experience Manger
The best way to get goosebumps is to experience a Manger system. We offer various ways:
Contact us
We love to hear from you, just simply choose the channel of choice to follow or contact us.