High End Show 2014 Munich
Mai 20, 2014, by Daniela Manger
We're happy to share some pictures from our time at the High End show in Munich.
Besides the demonstrations of our passive system p1 and active system s1 we
invited you to insightful "Meet the Masters" sessions.

Both in combination with the new music:book by Lindemann audiotechnik.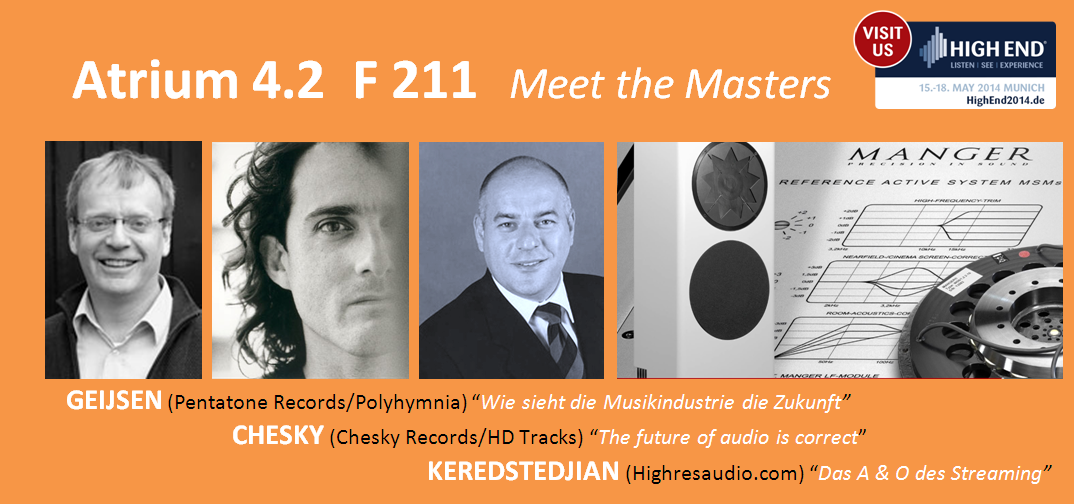 The daily tech-talks were very well received!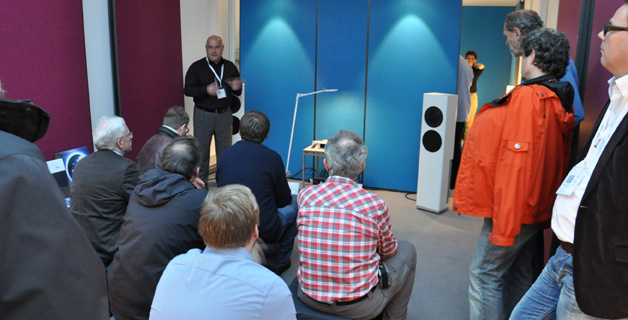 Lothar Kerestedjian, Highresaudio.de explained a lot about 'streaming'.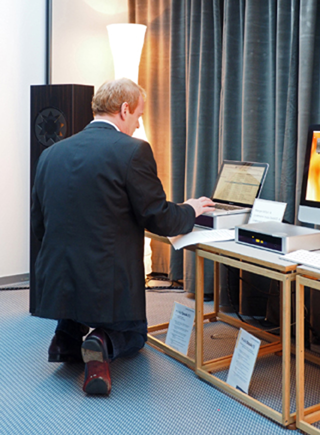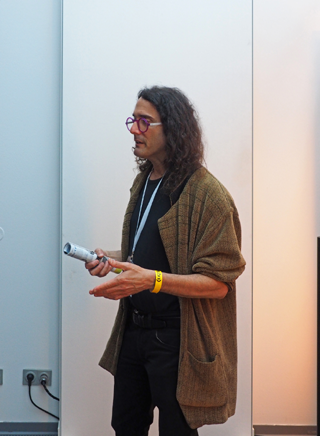 Jean-Marie Geijsen, Pentatone (NL) and David Chesky, HDtracks (US) demonstrated
high res recordings and explained about mics, rooms, musicians and finally about their
engagement in high res audio and the improvement for the listener.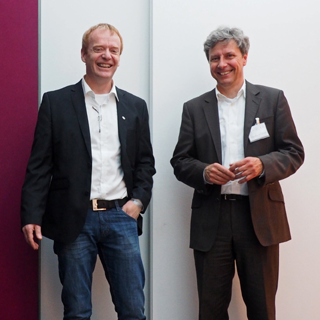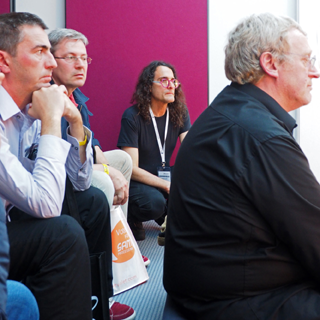 Funny and thoughtful moments....

Our entrance area showed the p1, the s1 and our newest model, the z1 on
static display and in the listening area ...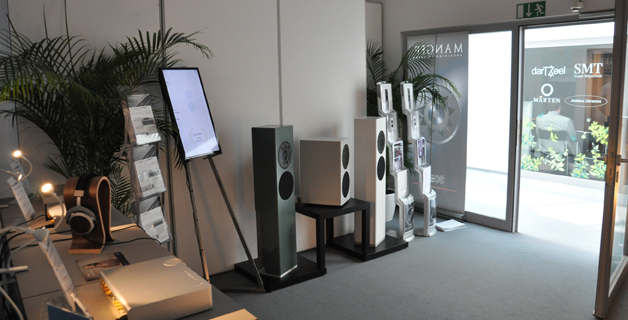 ... we set up the s1 in one direction and
.... the p1 in the other direction. The room was treated by innovative WAX shapes.
If you're missing the pics of the crowded room, it was like always we're too busy to
take enough pics during the show.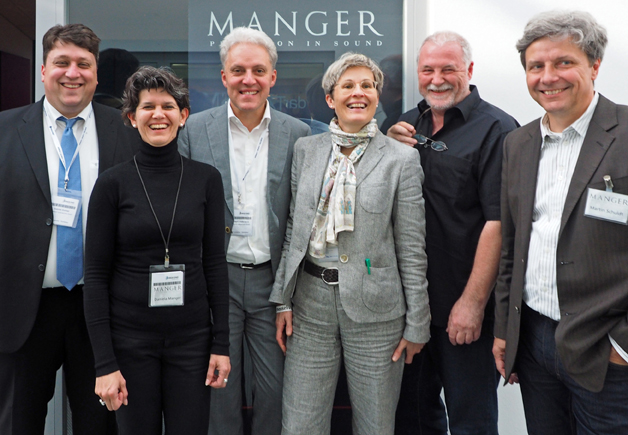 The team from Manger and Lindemann were happy about a successful show!
"That's like music should sound like!", "Great!", "Best sound at the show"
were wonderful feedbacks of the visitors.

Thank you for your visit and hopefully see you next year at High End show 2015, Munich.
Stay tuned!
Experience Manger
The best way to get goosebumps is to experience a Manger system. We offer various ways:
Contact us
We love to hear from you, just simply choose the channel of choice to follow or contact us.