Manger cone feet cf1
Oktober 01, 2021, by Daniela Manger
It was important for us to create our own solution here, because the contact between the speakers and the ground is crucial for faithful reproduction of the music. Only a stable, wobble-free setup enables precise signal reproduction. The Manger Cone-Feet cf1 simplify positioning and guarantee that the speakers are optimally positioned on carpets and smooth floors. This is also an ideal solution for wooden floors because, unlike spikes, there is no damage or you don't have to handle additional washers.

More about the Manger cone feet: cone feet cf1
auditorium GmbH
Oktober 08, 2021, by Daniela Manger
It wasn't a discussion, but rather all teams at the Hamm, Münster and Hamburg locations decided in favor of us. The special transducer technology and the elegant, timeless design met with enthusiasm at all locations. We look forward to working with the auditorium.
Together we plan appointments for product presentations at all locations. You can find all contact details of auditorium here.
All dates for events can be found here.
Brand video
Januar 17, 2022, by Daniela Manger
Editors' Choice Award 2022
Februar 10, 2022, by Daniela Manger
We would like to thank The Absolute Sound staff for awarding our passive floorstanding model p1 with the Editors' Choice Award 2022!
" In sum, I would urge every upstanding music lover to make a date to have a serious listen to the marvelously involving Manger. There's really nothing else quite like it.", concluded Neil Gader.


p2 - Manger Audio's masterpiece
Februar 10, 2022, by Daniela Manger
In the online magazine audioht.co.kr, Johnny Lee reports euphorically and admiringly on the history of Manger and recommends anyone interested in hifi to pay attention to Manger.
You can find the full report here and, with Google Translator, is also understandable for non-fluent Korean speakers.
Unboxing p2 - video clip
September 29, 2022, by Daniela Manger
w1 - Sound magic of the bending wave
September 13, 2022, by Daniela Manger
Read the complete online review here.
Finishes
August 01, 2022, by Daniela Manger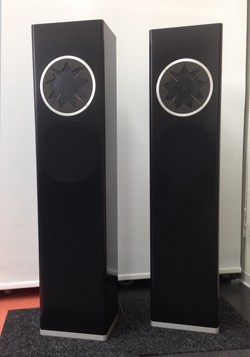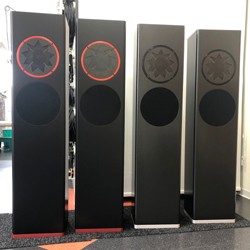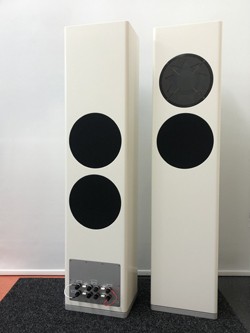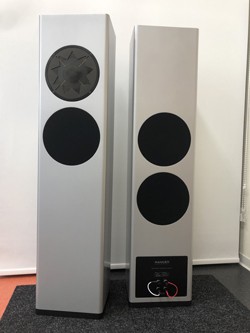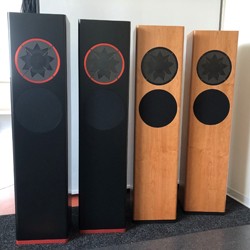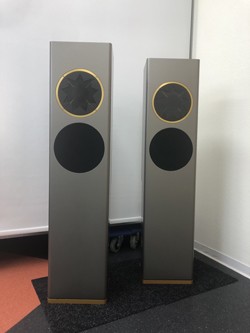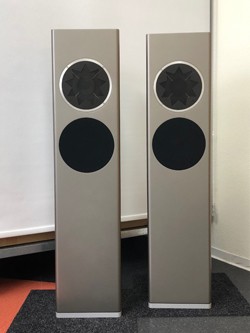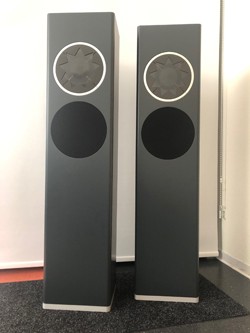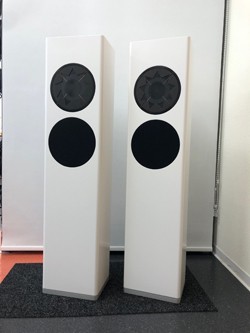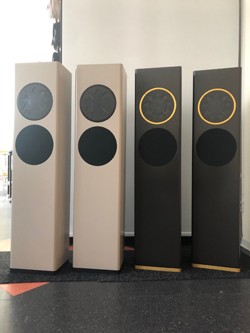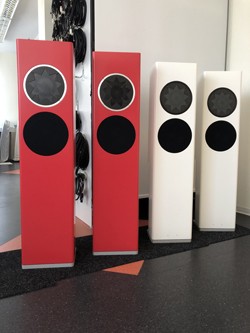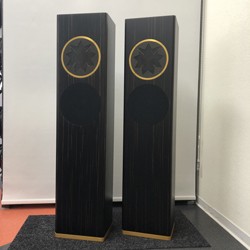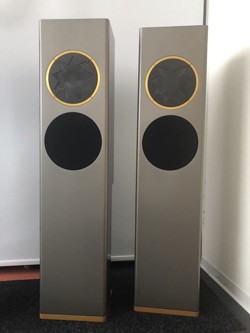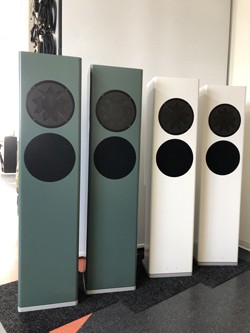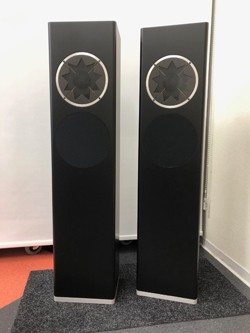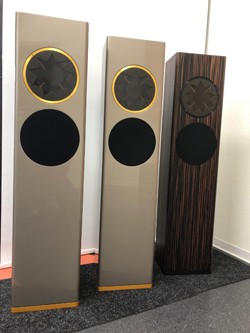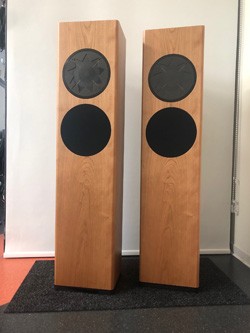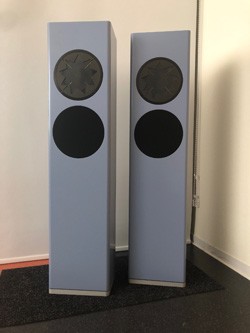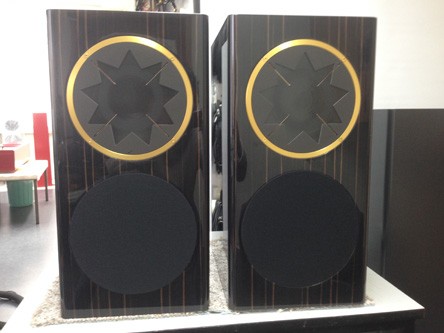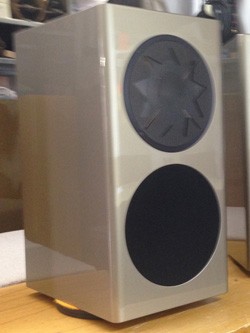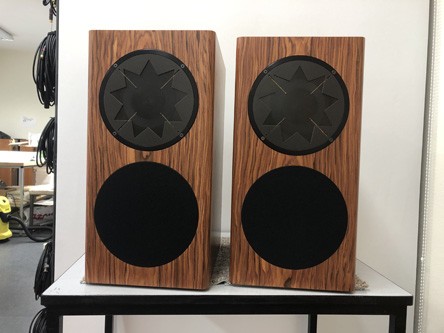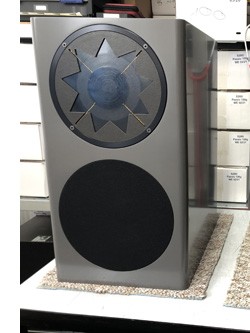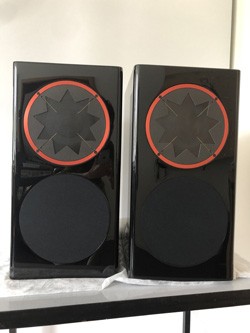 Customer comments about our Holoprofile®, CD Sampler and Vinyl
Juni 13, 2022, by Daniela Manger
"...I have just bought your LP. It sounds really outstanding, some tracks like the cut of Four Season - I have never listened the records of Four Season can be sounded so 3D and dynamic...very time when I listen this track, it makes me feel I am with the orchestra! It is really close to the original....unbelievable!...nothing can compare with this LP!...."
Ken Koo, Hong Kong
"Please give my compliments to the person who compiled your demonstration CD, it's the best in business"
Flemming E. Rasmussen (President Gryphon Audio)
"Fantastic!"
W. Brendemühl
"...it is not just that the sound image becomes clearer and the localization more precise, it is much more. This can be best described by just two words: superfluous disappears..."
H. Göbel
"...after only a few hours listening I already don't want to miss it. Just as I don't want to do without the Manger sound transducer, after more than twenty years of searching..."
R. Künstler
"... Above all else I felt a much better spatial image in addition to the improvement in the listening zone and, mainly in the lower mid-range, an as yet unheard distinguishability of both instruments and tones."
K. Lautenbach
"... The sound effects of the Holoprofil were considerable. The presence of a recording room was clearly perceptible and the arrangement of the sound sources were more clearly contoured."
F. Husvogt
"... In small jazz ensembles the percussion is explosive, the cymbals sparkle brilliantly. Drum beats and bass runs also sound clearer and can be perceived via the diaphragm even at low volumes."
K.-H. Flock-Reimer

Feedback on our Manger reference CD
"Thank you so much for sending your demo CD that really convinced me. You have truly succeeded in unifying the best of the best on this CD."
H.-D. Böttger
"Thank you for this brilliant CD."
B. Klose
"This CD is much more than just a demo CD."
H. Brings
"I have seldom heard a CD with such an excellent selection of music examples. The sound quality and the interpretations leave nothing to be desired. Serious music-lover get their money's worth."
E. Budy
"It is such a success that it earns the title "Music from another world"."
B. Kaliebe
"Congratulations on this compilation that is well above average. It is a pleasure to discover the properties of the different recording rooms, and "to see" who is sitting where with what instrument."
G. Wiegel
New dealers
März 16, 2022, by Daniela Manger
Experience Manger
The best way to get goosebumps is to experience a Manger system. We offer various ways:
Contact us
We love to hear from you, just simply choose the channel of choice to follow or contact us.
Contact us
Manger Audio
Hendunger Strasse 53
97638 Mellrichstadt
Germany
+49 9776 9816