Feedback and pictures from our valued customers
Oktober 01, 2021, by Daniela Manger
s1 customer owns the speakers since 2013, ordered our upgrade, which we do offer since 2017 for all older models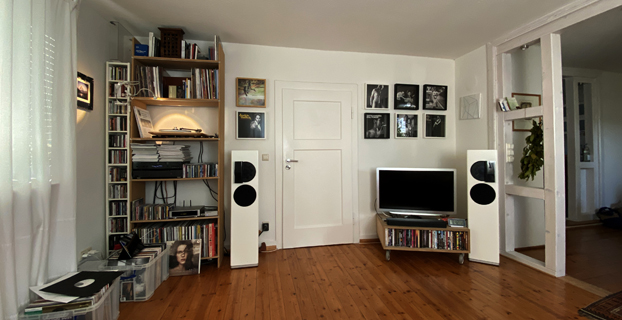 FANTASTIC!!!!!
If I had just had it done in 2017!
Indeed, I did not think it possible that the converters could be improved. The overall sound / sound sounds even rounder. The slightly more stroke in the bass fits perfectly. Exactly the small portion that may have been missing sometimes, although I haven't I am a pronounced bass listener. I'm more interested in the mids. I also do not use any frequency control in the system, but only hear as the recording is. Hopefully someone has thought something about it. However, it is not easy to find good recordings. The world needs better shots, if you ask me.
Therefore, at this point, we would like to take this opportunity to thank you and your team very much for the perfect service and these fantastic transducers. Keep it going!!!
I. H., Rheinstetten

p1 in white alumnium satin finish active driven by Linn Exakt Filter and amps.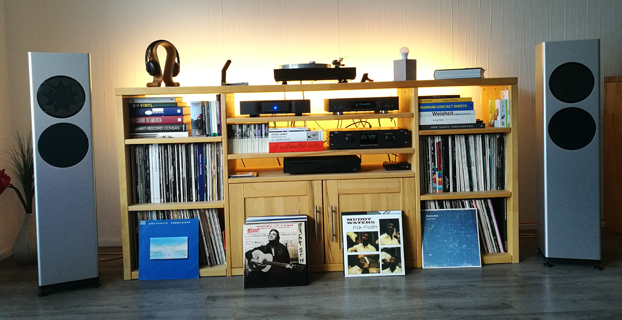 Dear Mrs. Manger,
I would like to take this opportunity to thank you once again for putting the p1 to the test. Thanks also to Mr. Pohl and Mr. Schneider from the Klangstudio Pohl for their competent and very friendly service during the installation.
The combination with my Linn Majik Exakt-Box I sounds wonderfully natural and positively calm. ...
A.F., Cologne

Our active c1 in purpur red matched with the SPL director pre/DAC combination and the sofa from
which the customer can now enjoy his music.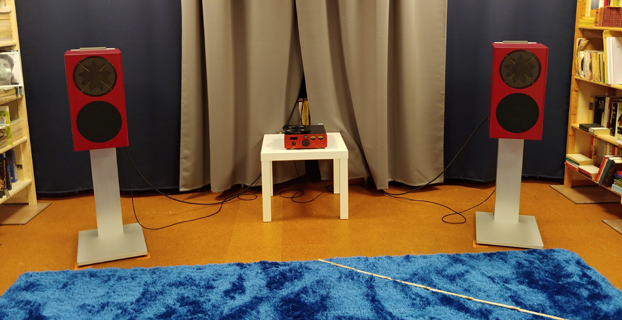 ... With these loudspeakers you actually gave me the greatest gift besides my family and job as a choir singer at the Bavarian State Opera. For many years I have followed her father's invention in the usual hi-fi journals and over the past few years, when visiting the High-End in Munich and the Süddeutsche Hifi-Tage in Stuttgart, I have noticed time and again that their active monitors are my hearing (or auditory nerve / Brain) best (as a professional musician I have had constant tinnitus since a sudden hearing loss years ago; my hearing gets tired relatively soon when playing music through imprecise, slow, typical conical speakers).
With the Manger C1 I experience the opposite: I can listen to music, relaxed and curious as before, immersing myself in the layers of the composition; for me the music becomes a 'landscape' again, which is illuminated in all facets, angles and colors. The Manger C1 give the instruments, sounds and noises their clear, very own structured body back.
The acoustic rooms in which individual instruments or voices or sound bodies were recorded clearly stand out from the usual sound pulp. What makes some people feel at last to hear whether a knowing sound engineer was at the controls or not is not a disadvantage for me, as it also shows the culture and time frame in which a piece is anchored ...
N.C., Munich


"I've never had any speakers before, and there were already some of them, including the "super-tested" ones, who reproduce such a good spatial image. A great representation of the mids and heights, incredibly accurate, and the bass range very crisp, not overemphasized."
Feedback from a vinyl lover. - Our active c1 driven by an Accuphase pre.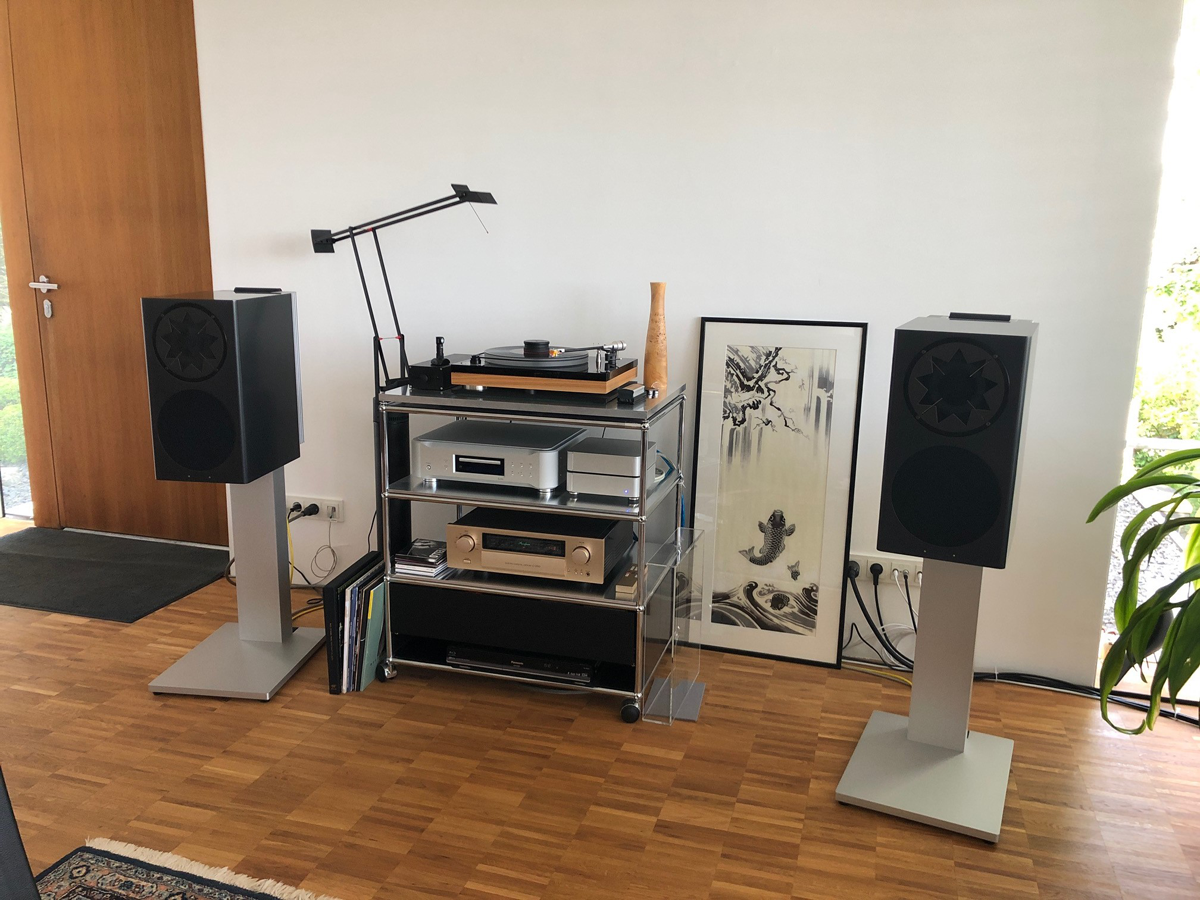 Floorstanding speaker p1 in time less basalt metallic grey driven by the innovative Devialet amplifier


The compact speaker modell z1 active driven with Linn Exakt and powered by SPL Performer 800.

"I was shown the Manger Audio p1 with the Audionet SAM SE, I fell in love with this transducer immediately. This naturalness coupled with a lot of emotions makes the speaker something special. I could get more into reveling, you just have to hear it. ...
Keep it up Mrs. Manger and Mr. Bareiß (Hoerenswert-hifi), that is customer service at the highest level."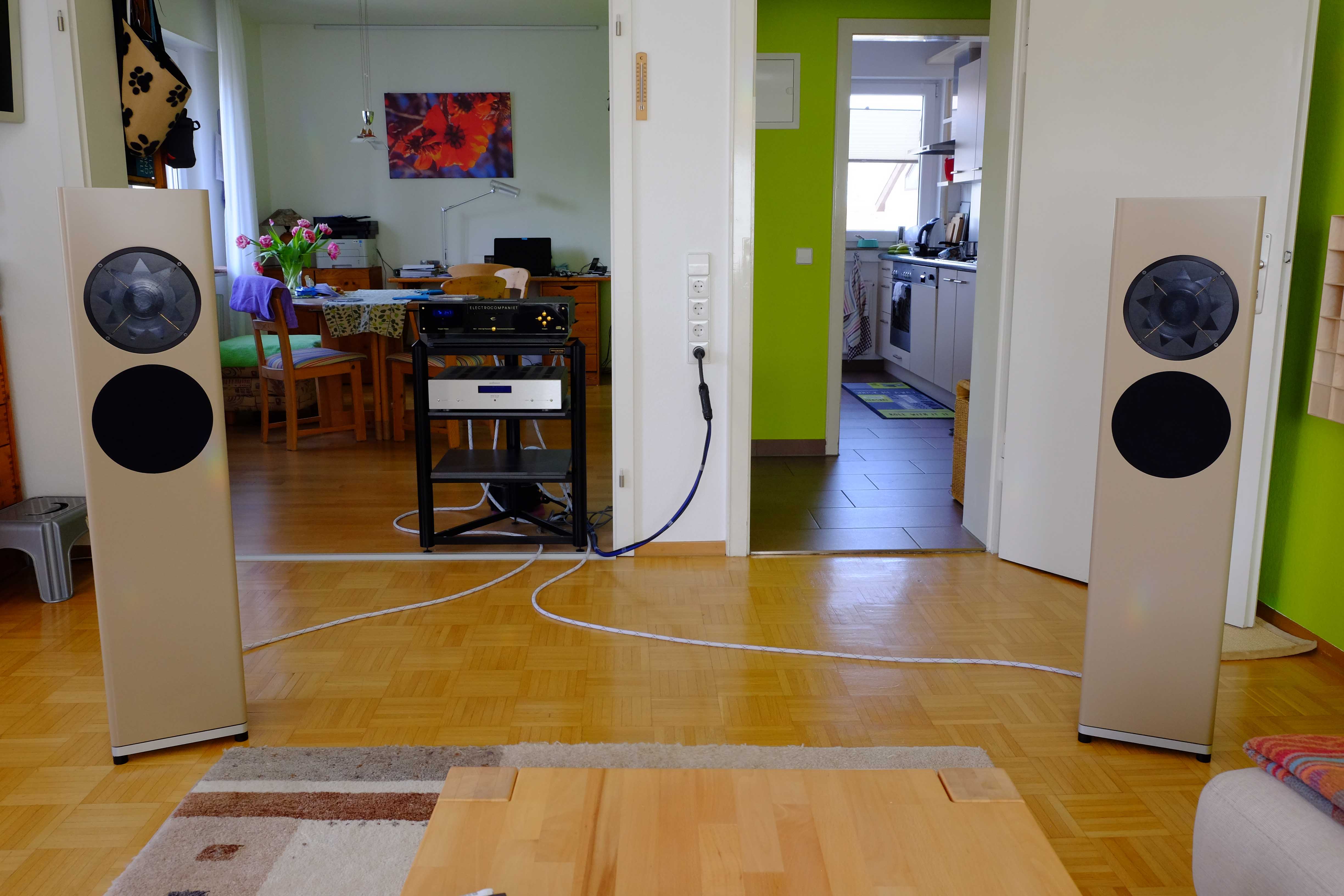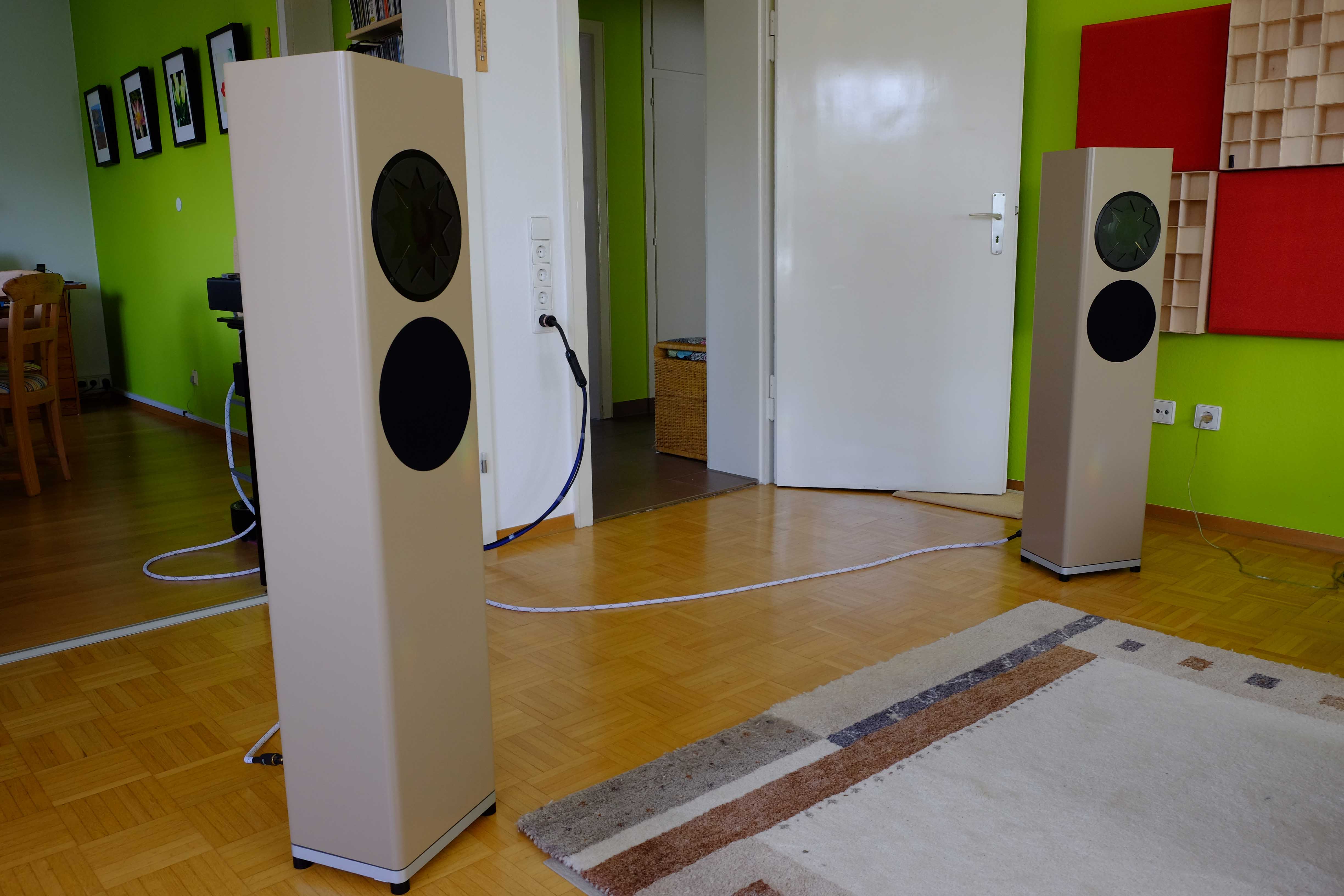 "The star has arrived,the Manger P1 speakers. After listening for a couple of hours today, I should actually be working,but I struggle to concentrated on my work,because I am completely stunned by the sound,or rather say, No sound,because these speakers are so neutral.
First thing, they look stunning and the workmanship is perfect. My HiFi is in my living room that is about 6m long and 6m wide and the ceiling is 3.2m high. When I ordered the speaker I was concerned, that my integrated amp Accuphase E600 won't have enough power, but there is more than enough power to rattle my windows and doors and in some reviews, the reviewer sometime stated that the sound is very different and sometime lacking in air at high frequencies, but I can tell you, I never heard anything remotely as open at high frequencies. My previous speakers had a pure ribbon tweeter and in comparison they were slow and lacking in detail and they were well rated speakers by the international reviewers. Well, how can I describe the sound. Think about a Porsche 911GT3 RS not a SUV, think about a 100m sprinter not a bodybuilder, think about how your eyesight was when you were a teenager, not when you way over 50. The sound has enormous clarity and speed and shows tremendous detail,without any hardness or being sterile, they just sound like pure music. This is a complete honest sound, nothing added, nothing tacken away. If it is on your recording and your system can show it, you will be engulfed by a wall of sound. A closed box design always produces bass differently, it is more snappy and fast, not as overwhelming and defused, but more detailed and accurate and most of us never heard a really good closed box design. I listen often to good systems and even last week I visited a great friend who has a very good system and very highly rated South African speakers, designed by a legend from England and they are the big ones. Most of you will know what make I am referring to. They cost 6-7-8 times the price and I would not swap. They got enormous bass and can play louder, but in comparison, they don't produces the soundstage, the width and depth and the detail and lacking in air and are not as honest.These Manger speakers are not warm or cold or sterile or bland, they are just nothing.
This is a speaker, designed for normal people, with normal income, but with all the qualities of the best and most expensive speakers and some qualities that are just unmatched. I have not listen to all the best speaker in the world, but I have been into HiFi for almost 30 years and many times during that time period,I had some masterpieces (CD Player,Amps and speakers) but these speakers are among the best equipment I ever had.
My wife asked me today the question, where will you go from here, honestly I don't know. Maybe if "Frau Manger" one day produces a Field coil speaker made out of Titanium Voice coils and internal wire made from graphene and she makes a completely new discovery, I will go nowhere, maybe I will one day upgrade my CD Player, that is already very good to something more exotic or go even one better and get myself a good turntable, I will stay put.
If you want a speaker that tells the truth, but only the truth and you don't want to sell your house to pay for the speaker, do yourself a favour, go and listen to Manger speakers, they are really that good and if you are living in South Africa, come to my house and listen yourself. I am not a dealer or want to make any money. I have got a good job.
Pure Magic.
Thank you Frau Manger for great service and an amazing product
G. L.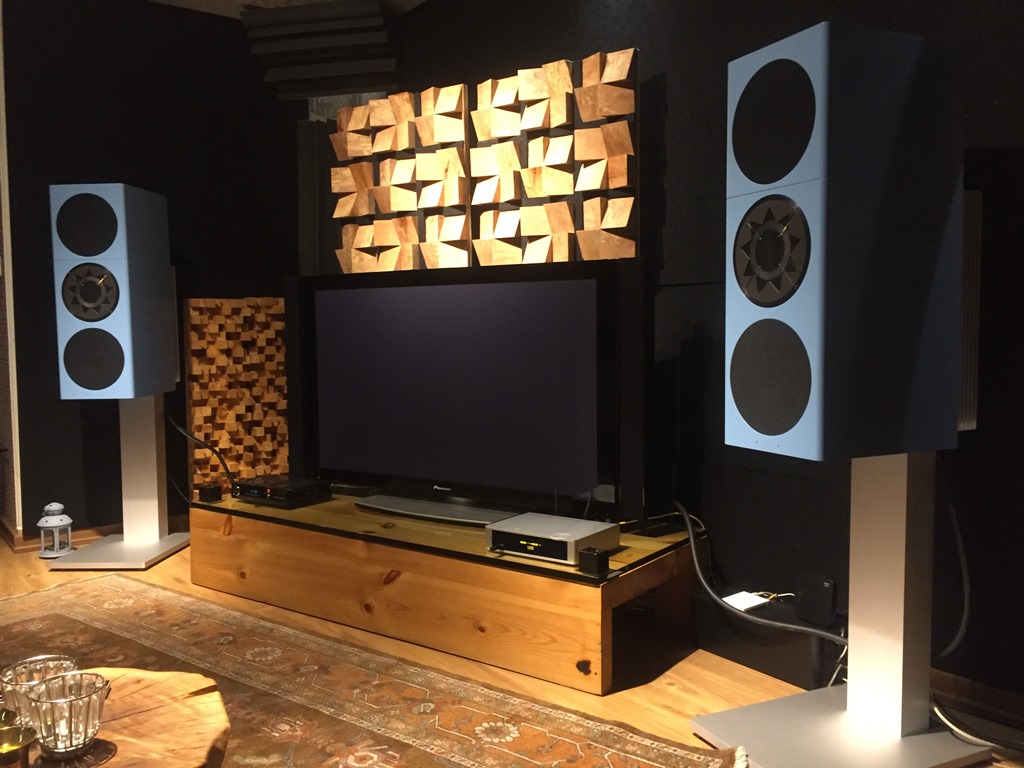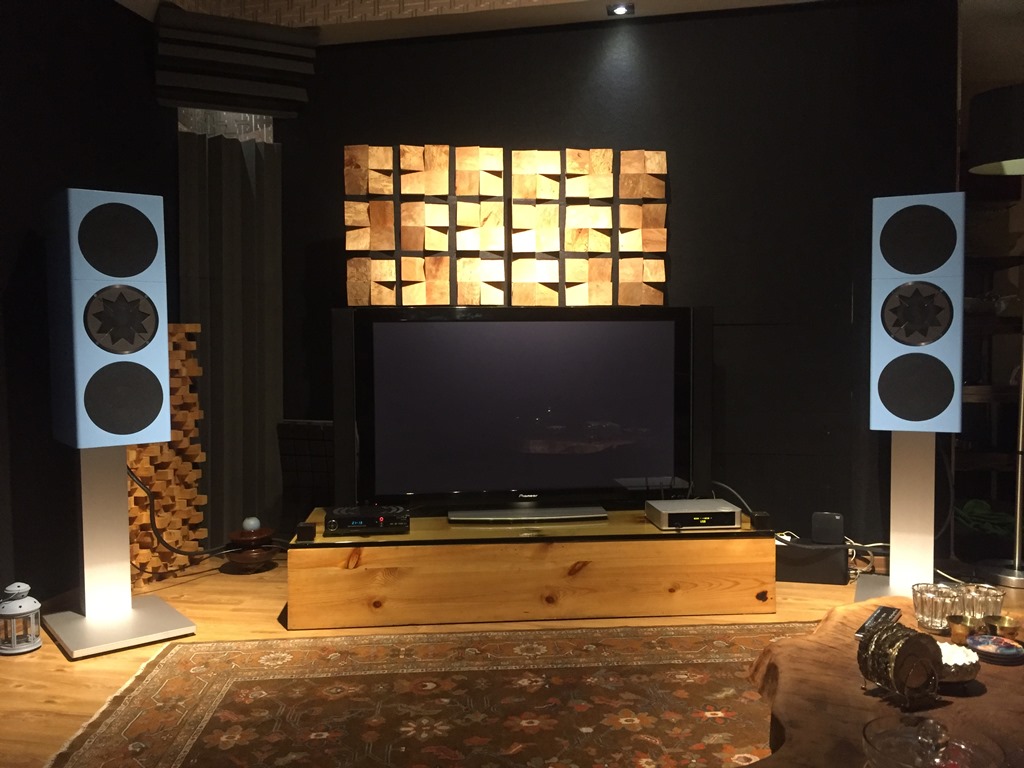 I introduced with Manger speakers through one of my best friends who has a pair of classic ZeroBox 103/3 in his home. So, my interest to the sound of Manger increased more and more until the day that I approached Manger's exclusive distributor in Iran, Avin Ava Arta Co. and, with their consultancy, I got a pair of MSM c1 model with LF Modules which has made me satisfied completely together with a LINDEMANN Musicbook 25. Especially, after the room acoustic treatment I received from them, the depth of c1's capabilities have become more sensible and astonishing. This minimal setup is going to be my best pal for a long time ahead.
A.S.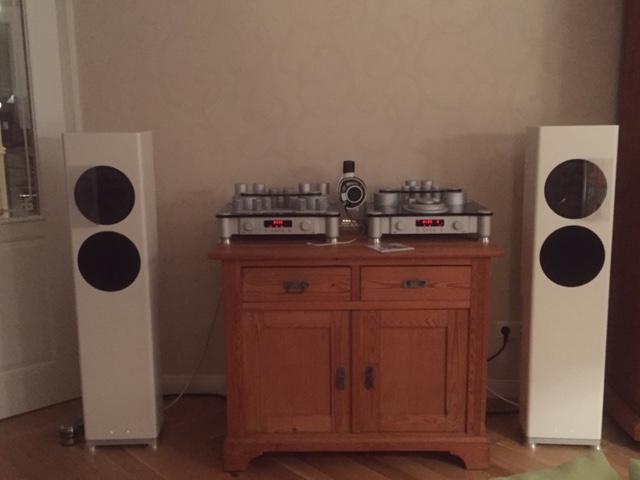 After more than a year the Manger s1 have lost none of their initial fascination. Quite the contrary: my enthusiasm is constantly growing. From my experience, I can understand and agree with many statements made: enormous imaging, the music detaches itself from the transducers (even if you're not inside the stereo triangle) and the Manger itself step back. In addition, the reproduction of timbres is extremely neutral. Voices and instruments are reproduced very authentically, resolution and micro-dynamics belong to the best I've ever heard. Especially noteworthy is the fact, that the transducers sound excellent at low volumes as well, which unfortunately is not the case with every loudspeaker according to my experience.
Regrettably my previous speakers are also right in stating that the neutrality of the loudspeakers, which completely dispense with sugarcoating the sound, causes the listener to quickly become exasperated with CDs that have been badly recorded or overly corrected afterwards. I must admit, however, that many recordings with a rather weak sound can still profit from the enormous resolution and that they sound much better through the Manger than through my previous high-end loudspeakers which were in the same price range. It is especially amazing to hear what the Manger can get out of excellent, but old recordings. With excellent current recordings (ECM, Raumklang, ZigZag, Glossa, Challenge, North Star Recording ...) at least I cannot hear any difference to the original any more.
Many thanks to Mr. Josef and Ms. Daniela Manger for this extraordinary engineering achievement! It gives me great pleasure and I'm enjoying it more and more each day!
The comprehensive consulting, the extremely customer-oriented, fast and competent service of Mr. Bareissfrom hoerenswert-hifi in Nürtingen fits very well to this extremely positive picture.
R.R. from Karlsruhe
A long term German customer created a video clip of his setup in combination with his final Manger model MSM c1. Before he owned various passive speakers of our brand.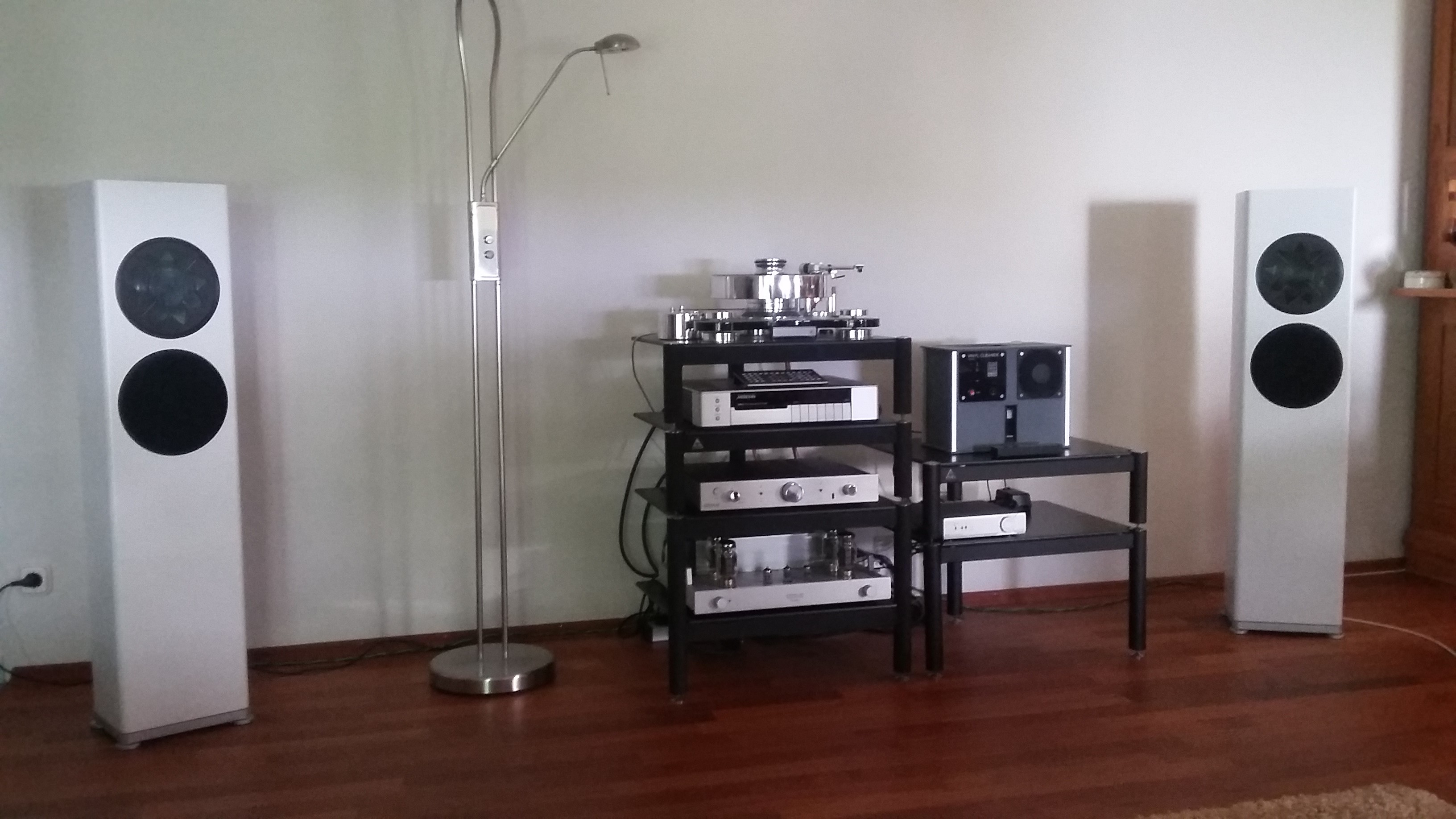 First of all a big thank you to Manger Audio which gives everyone the opportunity to test its sound transducers without further ado in his own four walls. Like many "hifi aficionados" I started looking for new or as good as new loudspeakers after reading several reviews in specialist journals.
And fortunately, I have to admit in retrospect, I came across your ad on the Audio Markt home page. I very much appreciated the opportunity to test the P1 transducers with my equipment at home for 14 days. The first listening experience was so convincing that it took me no more than two days to make a decision. I simply had no desire to test other loudspeakers whatsoever.
The sound impression was so natural and pleasant, that I enjoyed listening to music for hours on end and almost became addicted. By now, your sound transducers are being driven by an Octave HP 300 preamplifier and an Octave RE 290 power amp.
Now, I must say that "I have arrived" and with a grin on my face I relish the sound of the P1 in connection with the tube amplification.
At this point I'd like to thank you once again for your attending advice and support.
Best regards from Bingen
R. E.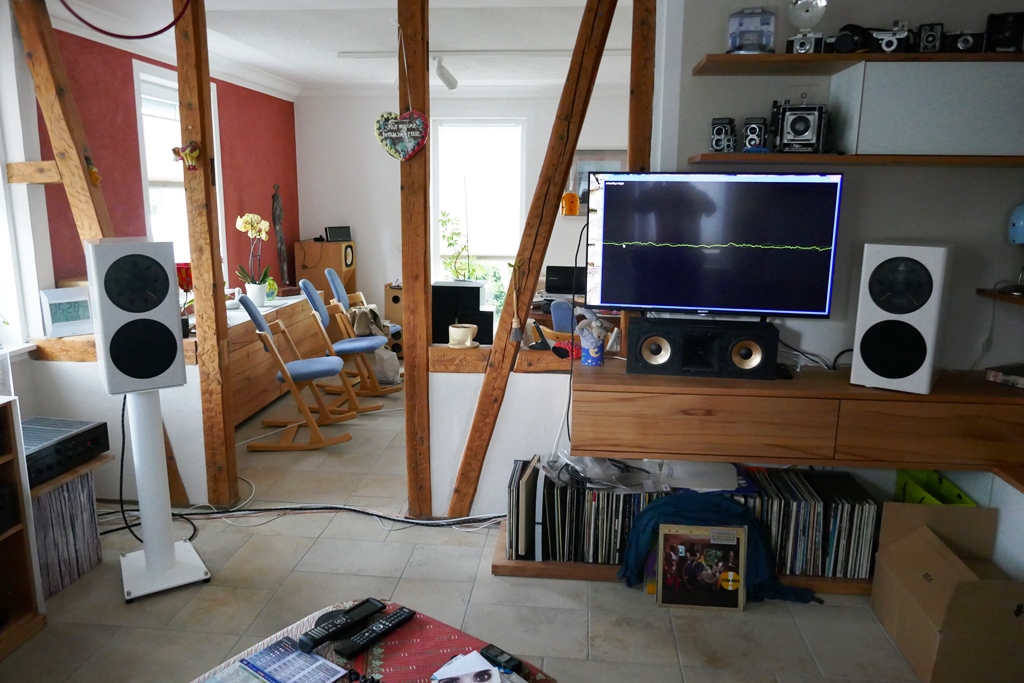 The hearing session continuerd till 2 o'clock in the morning. It was amazing hearing through my old recors as they were new ones. With UFO there were several additional musicans on the stage and with Pink Floyd's Ummagumma i could hear the bees and the ducks in the stream with exact postitions. Delightful.
UR
"Your monitor systems DO NOT impart a sonic signature, when compared with traditional diaphragm designs…. That's a truly incredible and wonderful achievement!
Technology should not define an artistic vision but instead, aid that very process and ideally stay out of the way!
Creativity needs to be nurtured and not hindered by technology; it's rather a holistic approach however any engineer/producer worth their 'salt' knows this to be very true.
Manger are the only monitors I have heard within a reasonable price range that truly achieves this!"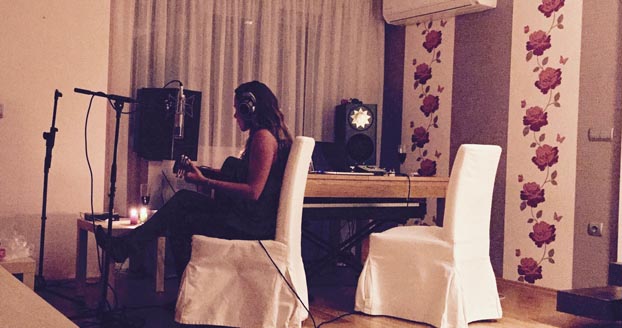 "Your monitor systems DO NOT impart a sonic signature, when compared with traditional diaphragm designs…. That's a truly incredible and wonderful achievement!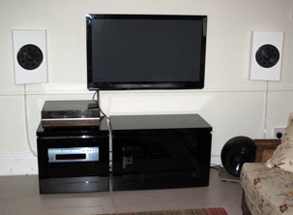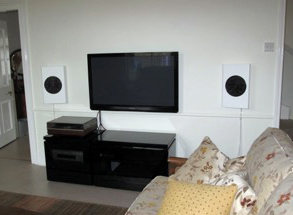 Dear Daniela, the speakers (w1) arrived safely today. They installation was straightforward and I am now listening to them. They sound fantastic playing acoustic guitar music and spoken radio. I willexplore some rock and classical tracks tomorrow. Many thanks for all your help. As you might imagine ordering them unheard and unseen was a bit unnerving but everything that is written about the Manger speaker is true, they are brilliant.
Best wishes
G.B. (UK)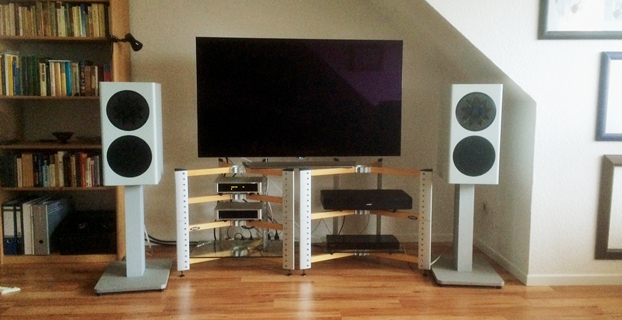 z1 with z1 stands at a passionate music aficionado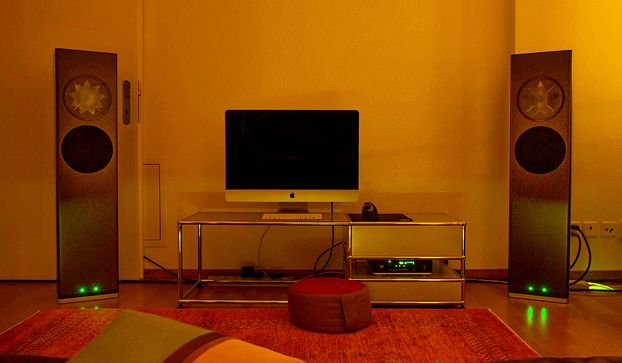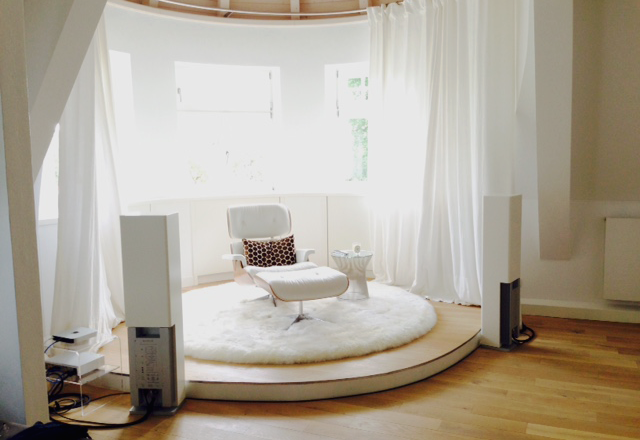 "I was looking for neutral sound and elegant design and came across your company. After a listening test in Munich at short notice I was so impressed that I asked the salesperson to set up the sound transducers in my appartment. The purchase decision (despite the considerable price) was made quickly and without hesitation - finally I have found my desired sound image in an elegant design. Although I'm not going to review the loudspeakers, I can tell everybody who's interested in these sound transducers, that they have to (or may) prepare for goose pimples. This is an audio dream come true, wonderful products in excellent manufacturing quality - this is where I musically belong."
J. N.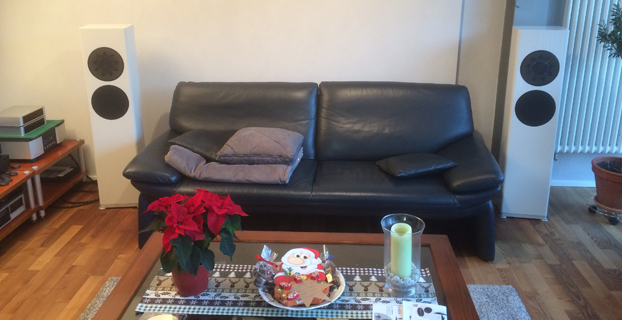 A p1 in a light grey high gloss finish sweetens the time before Christmas its new owner.


p1 and Ayon Tube in Bangkok

"Wonderful to be part of it since the last four years, dazzling woman, awsome speaker, I'm arrived."
R. Alfort
"As your sound transducers are constantly giving me great pleasure without any ear fatigue, I'm pleased to further the success of your products. Our collection of classical music has grown so considerably that we even designed a new cupboard for all the new CDs. I told you that I already became interested in hi-fi during my school days, when this abbreviation was hardly known and most recordings were still monophonic. Over the years I slowly climbed the "hi-fi ladder" until in 1977 I reached my top level consisting of McIntosh, Thorens and the biggest J.B. Lansing loudspeakers. Those were the days when this company was still famous, autonomous and unmistakably excellent. Although the system still sounds great, my wife and I had to replace it due to lack of space in 2010. Similar to 1977 we spent more than half a year listening and examining different systems at home. This became pretty laborious because we never accepted the advice of the oftentimes frustrated salespersons and rather trusted our own ears. We were even confronted with high-end systems that cost 100,000 Euros and more. Undoubtedly pretty impressive, but with eyes closed we were still missing authenticity, musicality and empathy. In 2011 a friend introduced us to you. After you had set up, calibrated and switched on your demo speakers, my wife and I suddenly didn't listen to a souped-up audio system, but to real musicians. They were playing clearer and more differentiated than ever and could be localized precisely within the room. After three minutes my wife and I silently looked at each other and the buying decision had been made - much to your surprise. What an unforgettable moment. Since then we are frequently sitting in our private concert hall at home, listening to the performers and carefully comparing them. And no matter if the volume is high or low, the room is always filled with beautiful sound. Thank you."
P.v.L.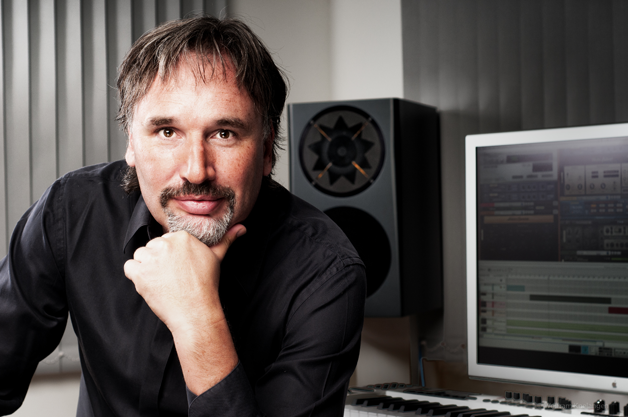 "In my experience, the Manger Transducer is - in comparison to conventional speaker systems - a sort of combined X-ray- and 3D-glasses for audio. Tiniest details in the mix are reproduced with absolute transparency, and the stunning response time of the transducer carves out minimal differential delays, creating a matchless spatial reproduction. Anything I produce with the Mangers - be it sound design or music - sounds great everywhere else. I dispensed of crutches such as NS-10Ms or Auratones long ago - the C1 are my only speakers in the studio. Add to that the unconditional quality and precision in the craftmanship and you can imagine why for me the C1 are an investment for life. They've been in my studio for five years now, and I've never looked back."
Peter Gorges - Sound Designer, Music Producer, Music Technology Entrepreneur (http://www.crunchbase.com/person/peter-gorges)
"Thank you for a great product and the joy in has caused me."
E. Andreevski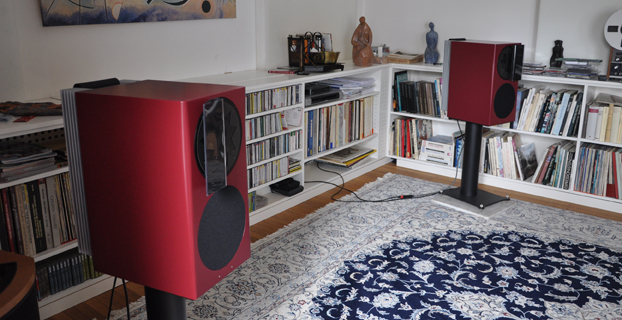 "We chose Manger loudspeakers because of their realistic, clear and unprettyfied representation of music. First priority was given to a natural reproduction of orchestra and grand piano (I'm a piano player myself). With good recordings unadorned reproduction is a musical treat – with bad recordings you quickly get frustrated about the source material. The following features of the Manger loudspeakers conviced me in the first place:
· spacial precision and consistent imaging
· realistic representation of instruments in complex musical ensembles
· precise impulses
· no ear fatigue when listening over long time periods
· very transparent at low volume levels
The list continues – but these are the essential features according to my listening experience. Our choice was confirmed by subsequent listening sessions and comparisons – Manger speakers belong into the league of competitive products twice as expensive! Considering that you don't need power amps, the advantage is even bigger!"
P. L.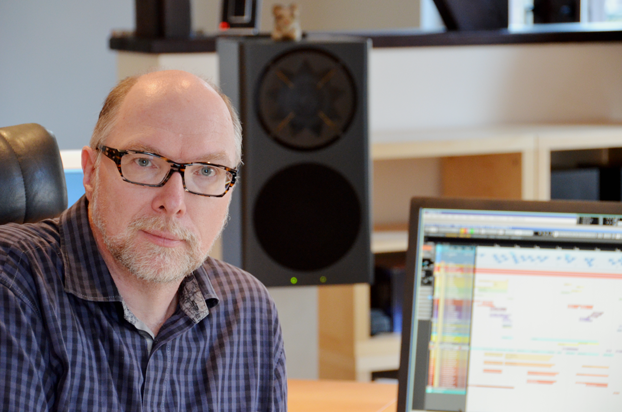 "The biggest praise for loudspeakers, I believe, is when you can forget them. When whatever you hear is what you feed them, uncolored by the playback system. And my Manger MSM C1 Studio monitors allow for exactly that: hearing whatever I throw at them the way it has been recorded, not how the loudspeakers play it back. Hearing the often very subtle differences between two microphones set up to record the same instrument at the same distance, for instance - some monitors will replicate the difference not at all, but the Mangers have no problem showing even such an elusive difference as the transient response of the mikes! That of course is because they have such a superb transient response themselves!
With my older monitors - not shabby either - an orchestral recording sounded nice, but like looking at a forest, while the Mangers sound as if seeing the individual trees, and the space in between them. On good recordings, they create the sound detached from the speaker, as if it would take place in the room itself, as if they are not even present - as if you might forget them. Of course, only until you do not have them around at another studio. Or when a colleague comes by that asks about them, for they sound so incredible."
Claudius Bruese, Cologne (film music composer)
"What can I say...they're outstanding, and an impressive soundstage with my test cd.
Total coherence with great transparency and resolution. Congratulations for a great
achievement. ...it's a 'tour de force'..."
A. Haddad
"Listening to music has become an enjoyable experience again. You can't describe this
experience in words, but that isn't really necessary. I at least can enjoy music and talking
books and I thank everyone involved in the development and manufacture of this transducer."
F. Lorenz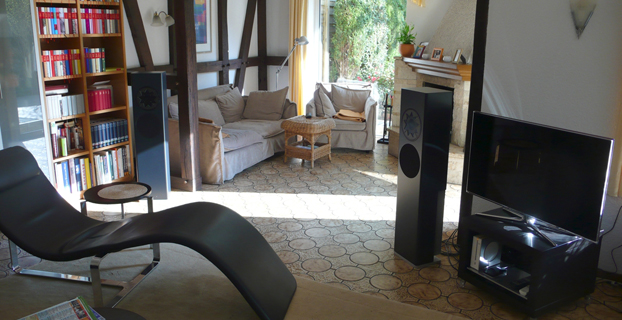 "And anyone thinking that the Zerobox is a bit of a quiet lightweight should remember
that power emerges from calm. I have never encountered any other loudspeaker that
initiates such sudden dynamism, but still retains complete sovereign control over the
complete musical event."
G. Schulz
"...everything works perfectly. My general enthusiasm for the MSW transducer is on the
increase. SACD is conveyed so impressively that you literally experience goose bumps.
And it's the spatiality and the detailed resolution that's so impressive."
M. Kelm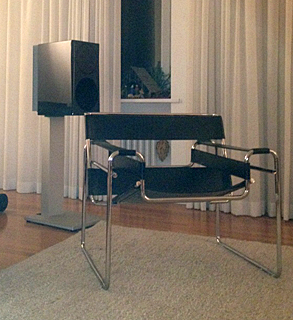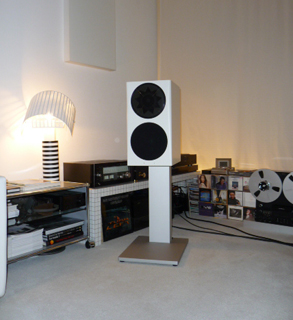 "4 years ago I bought a pair of MSMc1 and never regretted it. The sound quality and design you get for the prize is still unmatched. Precision, fine resolution and spatial representation are incredibly good. The loudspeakers respond to very subtle changes in terms of audio system and environment and depict them 1:1. For a demonstration of the outstanding sound quality, listen for a few minutes to a good harpsichord SACD such as one of the wonderful solo recordings of Olga Martynova (Caro Mitis)."
R. N.
"The homogeneity and musicality are striking. Everything exactly in its place, with fine
resolution without a trace of nervousness. With poor recordings you can hear the mistakes,
but it doesn't grate and you still enjoy the music. I have never experienced such enjoyment
in listening to music. The analyzing took a back seat, and now the musicians talk to me."
V. Knobloch
"I am sure that I have never experienced such joy with any other loudspeaker. I am literally
at a loss for words. I've never experienced such music enjoyment before."
H. Hanisch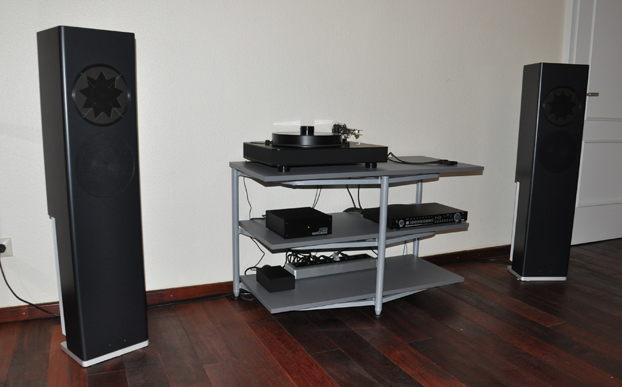 "The loudspeaker system transduces a direct spatial presence and a tangible "naturalness",
that is not interfered with or negatively influenced by technical artefacts..... Whereas
conventional reproduction makes it sound like a padded bag has been pulled over the guitar
so that the sound is dull and short-winded, the Manger system seems to search for every
little vibrato...., the Manger system transduces an auditory experience that I have never
before experienced to this degree of perfection. "
Dr. A. Fuß
"From now on every time I listen, I discover features of the music and the sounds that make
listening such a pleasure. "
U. Schug
"But I now know that I had never experienced such a vivid three-dimensionality of instruments
and vocals before. The spatiality of the ZB109 is striking. And the reproduction of the finest
details – that I had been missing up until now – was surprising and filled me with enthusiasm.
This experience has converted me from a convinced supporter to a committed fan."
J. Schöneberg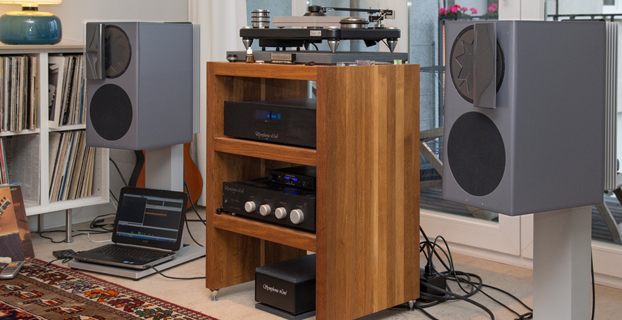 "Compared to the BBC Monitors the C1 goes one step further in every respect, improving the virtues of the M30. This applies to all kinds of musical styles, from Prog, Death Metal, Rock, Math Core and Wave to Modern Jazz and Classical Music. In addition, CD material can be perfectly upsampled to 2xDSD via HQ Player and Mytek 192. Its amazing what you can get out of well recorded old Coltrane Impulse / Rudy van Gelder recordings - and this has already been a merit of the M30. You can almost "watch" Coltrane and all the other musicians play and discern the finest details. On one hand, bad recordings are exposed unforgivingly, but on the other hand, good recordings are a real revelation. If need be, bad recordings can/must be improved electronically. What a treat!"
T. G.
"...these 109 models should be banned, I've already become addicted to them..... "
P. Hadamitzky
"...the days spent with these transducers were a unique experience, with their value
increasing on a daily basis. I could listen to wonderful music throughout the house without
being tied down to one single listening position. "
B. Henneberg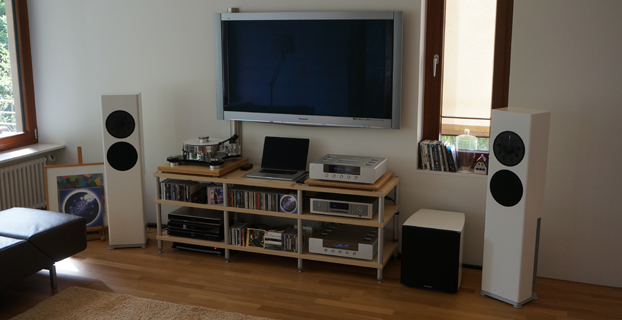 "Is the Manger MSMs1 the right loudspeaker for me?
I'm glad that I found them – a new experience, which enthuses me time and time again! The performance is honest and absolutely precise without being "cold". The MSMs1 doesn't need integrated effects and doesn't strain your ears at all. The timing is wonderful, vocals and instruments are moving in space, everything seems to live.
For the lowest octave I added a "teammate" to my setup. But you must be careful: it has to be a subwoofer which responds absolutely precise and quick and integrates unobtrusively. The looks are another highlight. The MSMs1 stands elegantly and gracefully in the room. You can tell that they are handcrafted. And the service is of the same high quality - Ms. Manger and her team are very supportive. And yes, the Manger MSMs1 is definitely the right loudspeaker for me (and you too)!"
J. K.
"After a run-in time of half an hour, someone removed the towel from the speakers. This
led me to having a pretty sleepless night as I couldn't stop listening… I spent the next days
rediscovering my complete music collection. Never before in my life had I so enjoyed
listening to music that was not being played live. "
H. Ebert
"The result was extremely convincing for me. With certain music recordings I no longer
felt that I was in my own living room, but somehow transported into the concert hall.
Wonderful! The sound impression seemed like an acoustic hologram, a hauntingly true-to-life
simulation of reality."
M. Kühr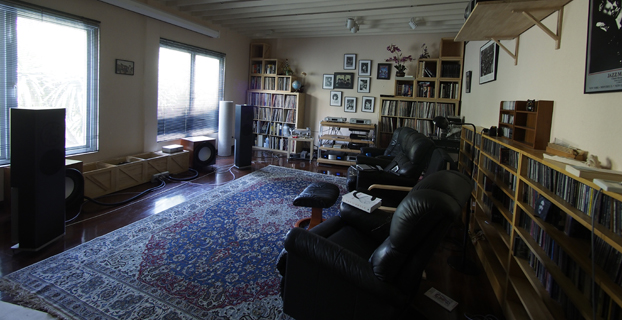 "I feel that the Manger speaker is the most outstanding invention in the speaker industry
in the last fifty years. It has the greatest and most genious design in speaker. I believe
that Mr. Josef Manger should deserve a Nobel Prize if there is a prize for speaker design."
Chiu-Yin Lan
"The Manger "sounds", if you can actually use the term, simply fantastic. Nothing is added,
but nothing is taken away."
N. Jost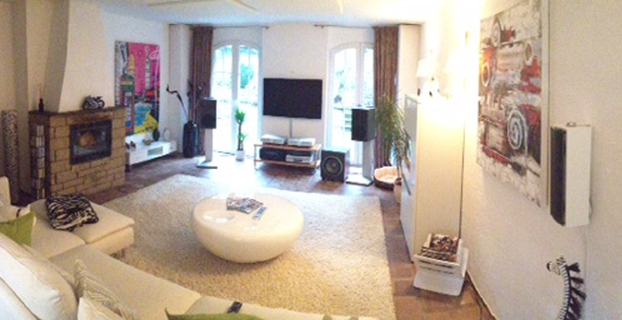 "I'm still enthused by the Manger MSM c1 loudspeakers. Top workmanship, straightforward setup and handling, cool looks and an excellent price/performance ratio. With this sound transducer I never felt the need to replace one of my components in order to improve something. In addition the speaker's active electronics leave no room for criticism, the advantages are obvious and I hardly can imagine a better solution.
Time and time again I'm impressed by the authenticity and realism of the sound image, especially in the mid/treble region, which gives me goose pimples! You're not listening to a hi-fi system oder loudspeakers, but simply to MUSIC … the way it was produced!"
J. M.
"...many thanks for your incredible transducer. I am simply enthusiastic..."
L. Galle-Merkel
"...especially with its spatiality the Zerobox offers world-class sound. But the bass
reproduction is also a total delight..."
G. Prokop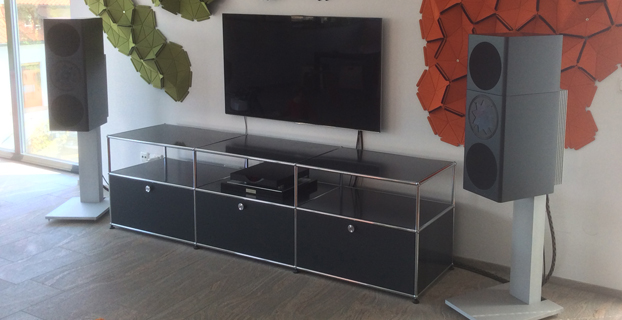 "Wouldn't it be great if my loudspeakers sounded as good as the Manger speakers ...?
In 2010 I was looking for new loudspeakers and a friend of mine suggested that I listen to the Manger active speakers. As Mellrichstadt is only half an hour away from where I live I drove straight to the Manger head office and borrowed a couple of MSMc1 for a test.
Although I was completely enthused by the active speakers after I had set them up at home, I (foolishly) decided to buy passive loudspeakers at double the price, which had been praised by the specialized press and had top priority on my wish list. Another reason was, that I didn't want to sell my expensive power amp and speaker cables which would have been superfluous with active loudspeakers. But I couldn't get the MSMc1 out of mind. I liked the look of my passive speakers, but the sound couldn't cope with that of the MSMc1. I constantly thought how great it would be if the speakers sounded as good as the Manger. By 2012 I didn't want to make compromises anymore. I sold my entire system and bought a minimalistic set consisting of the Manger MSMc1 plus subwoofer modules and the Streamer Klimax DSM by Linn. Although the overall cost of my current system is now considerably lower than that of my old one, the performace is way better. I don't even think about changing or replacing any components. Only accessories such as power supplies and cabling leave room for experimentation.
The MSMc1 lets you listen for hours without ear fatigue and reproduces all kinds of music with incredible authenticity. I am very happy that such a product exists and in my opinion its price is more than fair. Even 1.5 years after the acquisition I can hardly switch off the system in the evening and I keep listening until late at night. Besides their excellent sound I also like the elegant and low-key look of the enclosure very much.
I'm very glad to have chosen the MSMc1 and recommend them to every ambitious audiophile. Manger loudspeakers definitely deserve a test."
W. S.
"...listening to these speakers is addictive..."
M. Verhoeven
"...your transducer is completely unremarkable in the most positive sense...there is absolutely
no noisiness in the treble range, without having the feeling that any details are being missed.
The Manger transducer is in effect what I have been looking for in my 25 years as a hi-fi fan..."
F.-G. Bigalla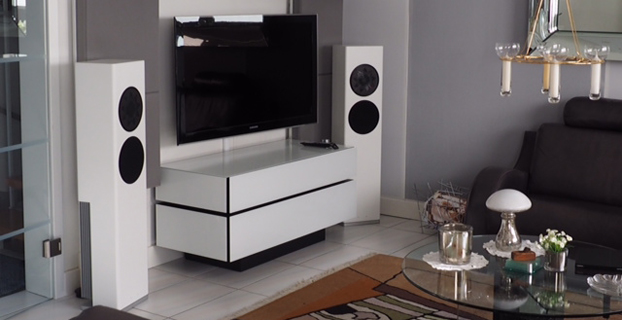 "...as long as you only read what you write, it is just advertising, but once you listen to
your speakers, it becomes reality..."
P. Rettweiler
"...perhaps now you can understand why I am so enthusiastic about Manger speakers,
especially as it is exactly this quasi holographic, centimetre-exact, acoustic representation
that I have been looking for for almost 10 years and that until now could only be enjoyed
at my, unfortunately rare, concert visits..."
W. Homeier
"The MSM s1 has changed the way I listen to music.
I normally insert a CD and close my eyes. If the CD is well recorded, I keep my eyes closed for a while. And when I open them again, I am pretty confused because obviously I'm not sitting in the room which unfolded before my ears in the meantime. If the recording is bad, I have to reopen my eyes instantly. Otherwise I wouldn't be able to find the location of the CD player and change the CD. In a nutshell, these are the pros and cons of listening to Manger speakers. For audiophiles one CD can make the difference between enthusiastic amazement and unbearable suffering. It also comes as no surprise that the ECM label is a congenial partner for the reproduction accuracy of the Manger loudspeakers. This combination lets me hear things, that go far beyond my previous listening experience. Pure music."
S. S.
"...the dynamics are those of a horn (but without colouration), the spatial feeling is extremely
realistic and with a good recording (still too seldom the case), it would take a power cut to
make me leave my listening position..."
S. Vogt
"...in particular I would like to thank you for the joy that I have experienced since buying
the Zerobox 107. Even without using the most expensive electronics, these speakers exactly
meet my idea of listening to music and that is the "key" to what I have always wanted..."
K. Feldhinkel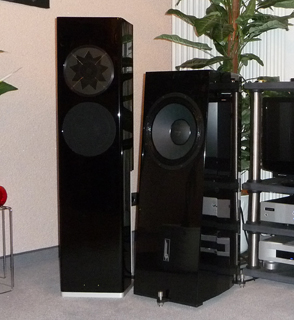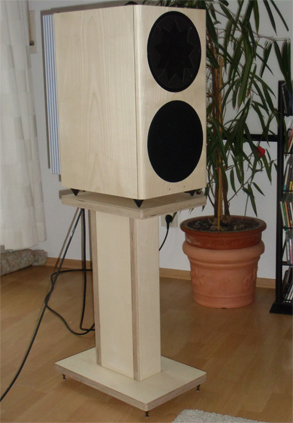 "...The spatiality and naturalness are convincing, not to mention the clarity in the
reproduction of percussive instruments, but the best part is that you can listen to the
music for a very long time without it ever getting on your nerves..."
U. Romanski
"...the vocals and instruments sound much more natural, nothing seems overblown, and
despite this even the finest details remain audible..."
A. Klaas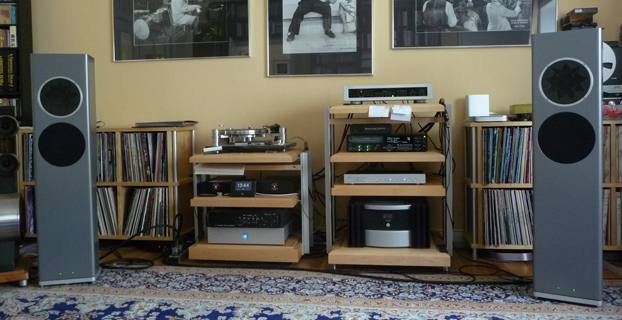 "Music reproduction has never been more beautiful!"
U. W.
"...many thanks for these excellent transducers and the magnificent music enjoyment,
that my wife, my friends and I have! CDs, MDs and my own tape recordings sound as if I
am hearing them for the first time! ...thank you for your research and development, which
brings great pleasure to lot of people..."
H. Wein
"...all of the transducers that I have worked with to date caused disappointment and downright
aversion sooner or later – mostly sooner. This is not the case with the Manger transducer.
In contrast, I am increasingly certain that this is the right way to achieve perfect music reproduction..."
W. Behle
"...these speakers are capable of making the music so realistic and tangible that you feel
you could look the musicians in the eye who are suddenly playing in your living-room –
all that you hear is the music, not the speakers..."
W. Homeier
Experience Manger
The best way to get goosebumps is to experience a Manger system. We offer various ways:
Contact us
We love to hear from you, just simply choose the channel of choice to follow or contact us.